Lady Gaga Describes Amy Winehouse As 'One Of The Greats'
29 September 2014, 10:11 | Updated: 29 September 2014, 13:45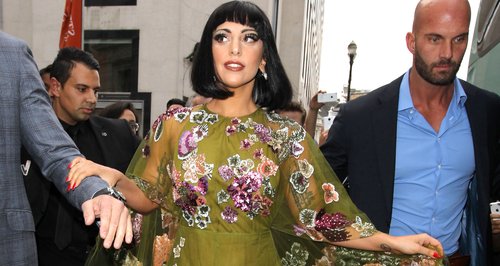 Lady Gaga speaks about her admiration for Amy Winehouse as Tony Bennett describes Amy as "a born jazz singer".
When you're getting compliments from the likes of Lady Gaga, you know you've done something right!
Lady Gaga has spoken out about her admiration for the late, great Amy Winehouse in an interview with the Independent.
She said, "Amy [Winehouse] was great, and Ella Fitzgerald was so great, and Billie Holiday. You always want to listen to the greats."
And Lady Gaga's recent musical partner, Tony Bennett, who duetted with Amy on her 2011 track 'Body and Soul' also spoke highly of her.
He said of comparing working with Amy to Lady Gaga, "Well, it was different, you know? Amy Winehouse was just a born jazz singer. Completely, at all times. I never heard anything quite like it out of a young child. I couldn't believe it – she was just as good as anybody that ever sang jazz. But there's something about Lady."
"She has the gift – the gift of improvisation. And she just does it naturally. And it's something you can't go to school and learn how to do. She intuitively rephrases a song to make it even more believable than when it was originally written."
You May Also Like…