WATCH: Lady Gaga Takes Centre Stage In New American Horror Story: Hotel Trailer
17 September 2015, 10:48
Mother Monster's character - The Countess - stars as the lead in the latest AHS teaser.
Lady Gaga takes center stage once again in a brand spanking new trailer for American Horror Story: Hotel - which arrives in just a matter of weeks!
Mother Monster, who plays the creepy Countess in Ryan Murphy's new series, looks TERRIFYING in the new promo unveiled this week - which is staged almost like one of Gaga's scarier music videos!
PLUS... you can get even more of a taste of the importance of Lady Gaga's character in the new featurette below - she's KIND of a big deal!
And don't miss the previous 'Hallways' trailer for AHS - showing an ethereal looking Mother Monster - in the video below:
Gaga's co-stars all took to Twitter as their first few days of filming together took place to praise her "terrifyingly brilliant" performance:
Lady Gaga is everything I dreamed of and more. Lovely, a total pro, and TERRIFYINGLY GENIUS in her role.

— Ryan Murphy (@MrRPMurphy) August 13, 2015
@ladygaga is killing the game on @AHSFX! Genius, sexy, terrifying. Total pro and beautiful soul to boot. So much fun comin yo way! #inspired

— Matt Bomer (@MattBomer) August 13, 2015
My first day shooting @AHSFX: Hotel with the sublime @ladygaga. Let's just say she rocked it. The Countess scared the crap out of Iris!

— Kathy Bates (@MsKathyBates) August 12, 2015
To celebrate the successful filming, Gaga threw her very own AHS-themed party at her house, complete with a swimming pool full of blood! (Well, dyed water but whatevs.)
It looks like it went down a treat with the rest of a the American Horror Story cast and crew:
Last night I had a dream that the HOTEL cast went to Gaga's house and at midnight swam in her pool that she dyed blood red just for us.

— Ryan Murphy (@MrRPMurphy) August 16, 2015
Wait a minute, that was no dream...THAT ACTUALLY HAPPENED

— Ryan Murphy (@MrRPMurphy) August 16, 2015
@MrRPMurphy WAIT. I HAD THE SAME DREAM...

— Sarah Paulson (@MsSarahPaulson) August 16, 2015
@MrRPMurphy @MsSarahPaulson ...and you were there...and you...and you...I feel like I was there too...

— Denis O'Hare (@denisohare) August 17, 2015
Mother Monster is set to take on her first regular role on a TV show this Octovber in the new series of Ryan Murphy's anthology series, and details were recently revealed about the part she will be playing - as a wealthy bisexual socialite.
Ryan revealed the details at the Television Critics Association press tour, saying, "Her character's name is Elizabeth. She owns the hotel, and she is sort of a very wealthy social doyenne who is consumed with art and fashion and people and she has a nefarious plan that is revealed in the first episode and plays out over the course of the season. She starts shooting on Monday."
In fact, Gaga's character will be hooking up with the likes of Matt Bomer, Finn Wittrock, Cheyenne Jackson and Angela Bassett - busy! Ryan told E! Online this season will be "sexier than any season we've done, particularly because of the Gaga of it, so I would say scarier and sexier."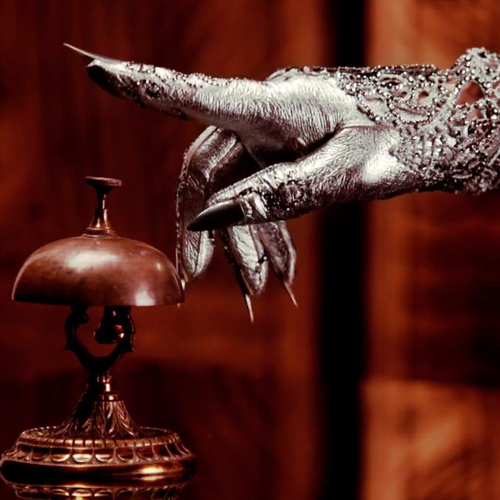 Just a couple of weeks ago a new viral emerged giving us a taste of what Gaga's character might be like. The clip shows Gaga's gloved, bejewelled hand deftly ringing a hotel lobby bill, and it's just made us want more, more, MORE of the 'Venus' star in action.
Earlier this year it was teased that Lady Gaga's character will also be at the centre of a love triangle plot when the show returns.
Show creator Ryan Murphy confirmed series favourite Finn Wittrock will be back for the new series of the show, dubbed Hotel, and he'll be playing ANOTHER love interest for Lady Gaga's character.
Earlier this year Gaga was cast in the show as an unknown character, and actor Matt Bomer has already confirmed he'll be in a romantic plot-line with the 'Judas' singer.
Finn Wittrock is checking into HOTEL. Who will Gaga choose -- Finn or Matt Bomer? #AHSHotel

— Ryan Murphy (@MrRPMurphy) June 17, 2015
Matt Bomer, best known for his role in Magic Mike and TV series White Collar, previously teased that he and 'G.U.Y.' singer Gaga will be sharing a lot of scenes together, possibly of the romantic variety?
"I know that I'll be working with Stefani [Germanotta], Lady Gaga, pretty extensively, so I'm excited about that," Matt revealed to MTV News this week. "Our storyline is really, really fun.
"And I think what they're doing with our characters is really unique and kind of an original take on it," he explained.
Lady Gaga Reveals More About Her AMAZING Engagement Ring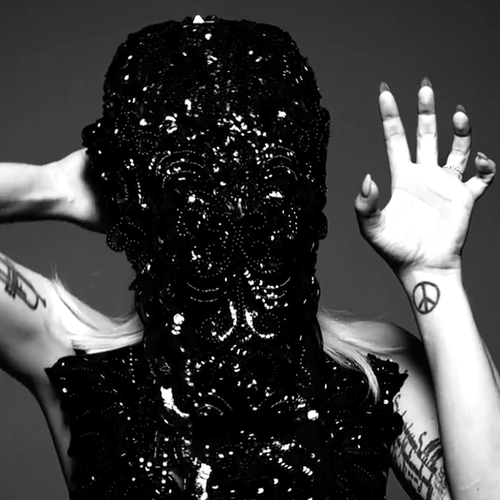 It was confirmed earlier this year that Gaga had joined that cast of Ryan Murphy's fifth season of the popular horror anthology series.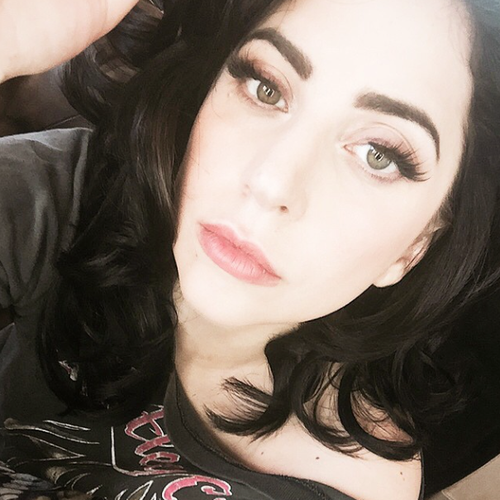 She joins stars like Wes Bentley and Kathy Bates on the new season of the show, alongside actors like Max Greenfield and Sarah Paulson.
You may also like
Lady Gaga: What Could Her Next Hollywood Role Be?