Lady Gaga: 16 Ways The 'Do What U Want' Singer Lived For The 'Applause' In 2013
30 December 2013, 12:58 | Updated: 30 December 2013, 13:09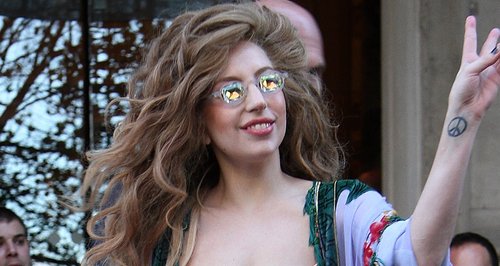 One of pop's most iconic stars made a triumphant return to the charts this year with her brand new album 'ARTPOP'.
As the world awaits what the 'Do What U Want' singer has in store for us in 2014, we take a look at the moments which released our inner monster over the past 12 months.
1. Well we're kicking things off with one of our favourite Gaga moments EVER! The 'Venus' singer struck a close bond with actress June Brown during an episode of 'The Graham Norton Show'. This is a collaboration we MUST see again!
2 You have to LOVE Gaga's use of Instagram! Fans have got closer than ever to the 'Born This Way' singer throughout 2013 with a number of short video clips. Here's one of our favourites...
3. There was that all important return to the UK at the iTunes Festival 2013 in September where Mother Monster performed a set of BRAND NEW music taken from long-awaited album 'ARTPOP'! #ShesBackInStyle
4. That brand new album also brought us one of our favourite tracks of 2013 featuring RnB sensation R Kelly. Here's an exclusive performance of the track from the Capital Jingle Bell Ball 2013.
5. AND.. there was that small matter of a headline set closing night two of the Capital Jingle Bell Ball 2013 at London's O2 Arena. The singer was VERY excited about her return to the stage.
6. Lady Gaga and Joseph Gordon-Levitt performed 'Baby, It's Cold Outside' together during her special Muppets Thanksgiving TV special.

7. And staying with The Muppets, how about this duet with Kermit!
8. It's safe to say that Gaga played the 'Love Game' perfectly in 2013 with no sign of a 'Bad Romance' (see what we've done there?). Lady Gaga's relationship with boyfriend Taylor Kinney went from strength to strength. The singer explained how the pair have a "compatible weirdness". #SWEET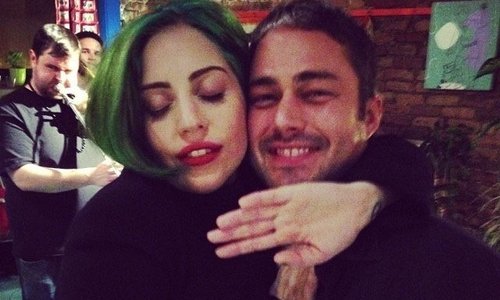 9. Gaga made her screen debut in Robert Rodriguez's project Machete Kills, playing the role of La Chameleón, BUT..... that wasn't the only film we got from the star. 'ARTPOP' prompted a number of short documentary style clips around the new album's creation, just like this one...
10. Oh, remember the moment that she forgot to get dressed before her performance at G-A-Y in London?
11. Lady Gaga made INCREDIBLE entrances to some of this year's biggest music events, including this from the American Music Awards in November... (anyone know where we can park the horse?).
12. There was that slightly headline-grabbing moment that the 'Aura' singer revealed she was going to space in 2015! #VENUS
13. Lady Gaga has never been shy of expressing her love and appreciation of other iconic female artists in the industry! #GirlPower
@xtina thank you for performing with me, your heart is as big as your voice. Such a fan for so long, I can't believe we shared the stage.

— Lady Gaga (@ladygaga) December 18, 2013
14. Something that is never in doubt and was at the forefront of EVERYTHING the singer did in 2013... the love and appreciation for her fans! #LittleMonsters
(Credit: Pacific Coast News)
15. There were too many AMAZING/OFTEN STRANGE-LOOKING outfits from Mother Monster in 2013, however THIS has to be up there with our favourites...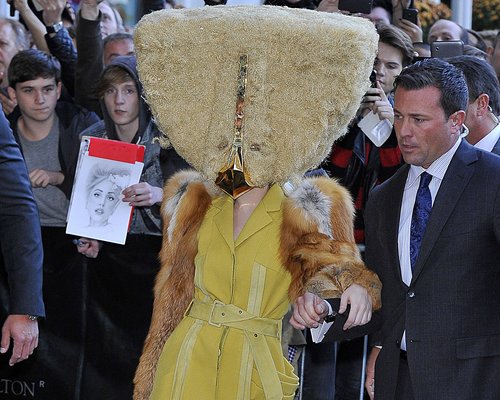 16. And finally nobody can question Lady Gaga's enthusiasm for the festive period! Here she is hiding behind a funny-looking Christmas tree... WAIT... is that???? Enjoy!
Thank you for another amazing year Lady Gaga! Now how about a Lady Gaga 'ARTPOP' UK Tour for 2014? You know we need those tour dates!!!
You may also like...