From Dolphin Training To Keepy Uppys - 20 Things Justin Bieber Is Just Better At Than You
3 June 2016, 12:14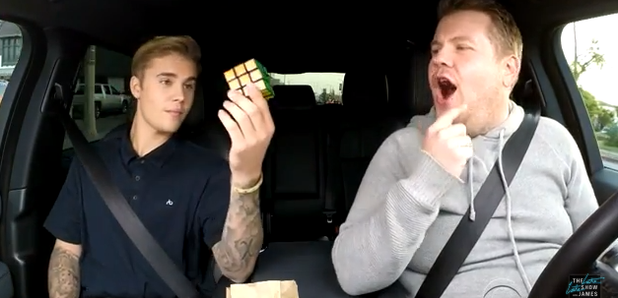 He's young, rich and gorgeous and DAMN is he talented too. Check out 20 things Justin Bieber is better at than you.
You've got to face it, some people are just over-achievers at life. It's not enough for them to be gorgeous, young and rich but they also seem to be amazing at everything they try their hand at. Mr Justin Bieber - we're looking at you.
JB seems to excel in literally EVERYTHING he touches - check out the 19 things Justin Bieber is just naturally better at than you…
1. He can go toe-to-toe with an International footballing superstar!
Check out Biebs MORE than holding his own in a kick around with Brazilian footballer Neymar Jr.
2. In fact he pretty much just #owns keepy uppys full stop...
Yup, Biebs can keep a football in the air for an innumerable amount of bounces - complete with headers and spins thrown in. Impressive!
3. He's basically a professional at Snooker.
We've watched this video of him potting the black more times than is probably acceptable, he just makes it look so easy!


4. Need a wild animal taming? Bieber's your boy.
Not only does he have the women of the world eating out of his hand, Bieber is also irresistible to all dolphins - he showed off his dolphin training skillz on his recent holiday to Mexico... and obviously he was ridiculously good at it.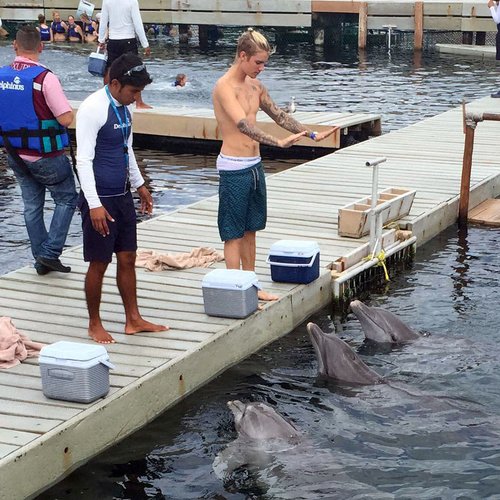 5. Skateboarding topless
Because you have to be SUPER confident you're not going to fall off if you're willing to skateboard without half of your clothes. Imagine the grazes you'd get if you fell off like this? Doesn't bear thinking about!
6. Completing a Rubik's Cube
Justin can complete one in less than two minutes. We're still working on completing our one about 12 years after we started it, which is TOTALLY FINE.
7. Hoverboarding without breaking an ankle
Getting the hang of these things is HARD, ok? We've seen hundreds of hoverboard fail videos on Youtube with people wiping out SPECTACULARLY, but JB seems to have taken to it like a duck to water, even managing to do it without looking where he's going. (Also, props to Jaxon for his HILARIOUSLY perfect aim at the end of this video - LOL).
8. He can cut rug with the best of them
Yeah he's fit and rich, but can he dance though? Yes. Yes, he can. There's literally nothing the Biebs isn't good at
9. He's got EXCELLENT aim in basketball
Yep, just another thing JB excels in - look at him go! He might not be as tall as the average basketball player but he DOES have great aim.
10. Justin's also a flipping drumming prodigy
He's been musical since he was born, and he's been pretty incredible at drumming since he was a young kid so it's no wonder Justin's drumming skillz take some beating. (LOL)
11. He can play the guitar like a piano
Because playing it like a normal person would be WAYYY too basic for the Biebs.
12. The boy can box, too
Any topless sports are fine by us, and his left jab is looking seriously sharp from where we are sitting.
13. Ice hockey is also second nature to the Canadian star
We love this particular skill a little less than the others, mainly because he can't do it topless (sorry, not sorry), but DAMN the boy has skills on the ice. We're VERY impressed with how good he is on a pair of skates!
14. He's not afraid to risk his life with daredevil activities
We don't advise trying these kinds of things at home (though hopefully most of you won't live on a cliff edge, but you never know…), but Justin Bieber's also the king of the adrenaline junkies - and he's never afraid to try some SERIOUSLY hair raising activities like cliff jumping.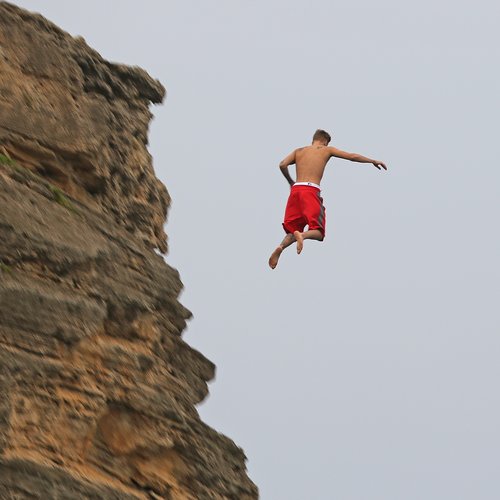 15. He can cook up a nice little dinner too
Who needs a Michelin starred chef when you have the Biebs slaving over a hot stove to make some kind of chicken dish. Marco Pierre who?
16. He can lift heavy weights like some kind of God
No weight is too much for the Biebs and his superhuman little finger.
17. When he's not skateboarding topless, he is busy mastering new tricks
C'mon, this is pretty damn impressive. NAILED IT!
My boy @justinbieber throwing backside flips outside Ellen !!! #ThrowinHammers pic.twitter.com/EyUQExWZH7

— Rory Kramer (@RoryKramer) November 10, 2015


18. He's the master of disguise
Justin Bieber? No, all we see in this picture is Rick The Sizzler (and Hailey Baldwin, obvs).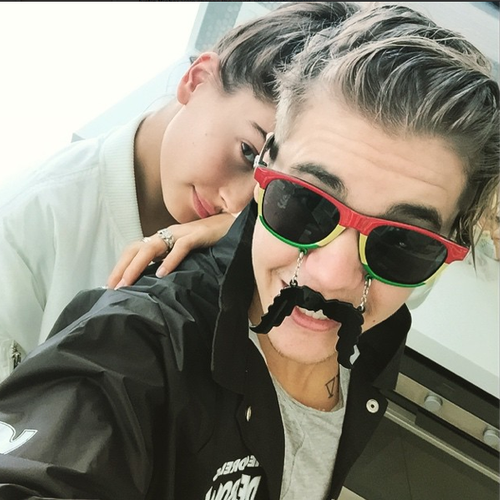 19. Playing Beethoven on the piano
He's not just a pop prince, y'know - the Biebs has some of the CLASSICS down too... as he showed off recently when he took to the piano to play Beethoven's 'Fur Elise' in the lobby of the hotel he's been staying in in Los Angeles.
20. A little snowboarding here and there.
When skateboarding just doesn't cut it any more, the Biebz doesn't mind switching it up with something a bit chilly. How does he make it look so effortless, if it was us we'd be face planting all over that slope.
Is there ANYTHING this guy can't do?! No. No, there is not.