Justin Bieber's Reps Say There Were No Fans Underneath Balcony During "Spitting" Incident
30 July 2013, 13:23
The 'Boyfriend' singer was seen apparently aiming his saliva at followers at his hotel.
Justin Bieber's representatives have hit out at claims the singer was spitting on his fans from a hotel balcony recently.
Images surfaced of the teen titan leaning over his balcony and aiming his spit towards the ground below.
TMZ published these shots alongside ones of his fans who had gathered at his hotel in Toronto and made the claim the spit was hurled at the followers.
"Justin didn't spit on anyone," a representative told Us Weekly. "No fans were below the balcony.
"TMZ superimposed photos of the fans next to Justin on a completely different balcony to make it appear like he was spitting on fans when he wasn't."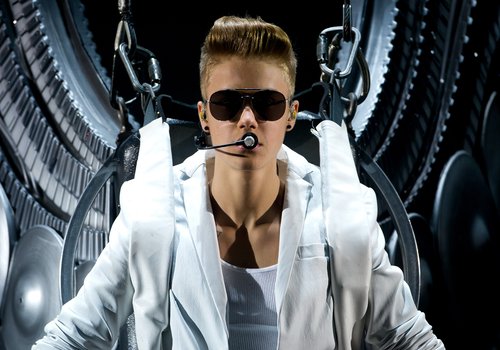 They continued: "In fact, earlier in the day, Justin bought his fans hot chocolate and played them some of his new music. Justin loves his fans."
Justin has also been involved in stories of peeing in a restaurant bucket and bad mouthing former President Bill Clinton.
The singer continues to stay quiet on the stories as he looks to focus on his new music.