Justin Bieber Talks Working With Diplo & Skrillex And What To Expect From His New Album
14 May 2015, 10:46 | Updated: 14 May 2015, 11:13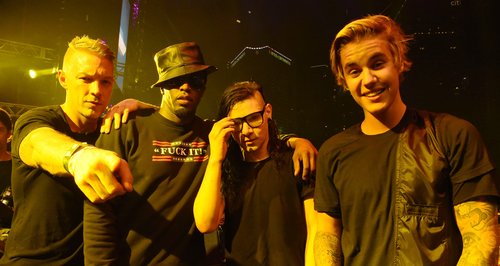 Justin reveals all about how 'Where Are U Now' came about, and what to expect from his forthcoming new album.
Justin Bieber's been hard at work on his new album - and it sounds like it's set to be his most grown up record to date. His new track 'Where Are U Now' has been stuck in our heads for weeks – and he's revealed how his unlikely collaboration with Diplo and Skrillex came about, as well as what his new album will hold.
Justin revealed to a US radio station at Wango Tango Festival that the track was originally meant to be a piano track rather than EDM. He explained, "The song was actually just me and a piano, and then Skrillex came in and did his stuff, him and Diplo came in and messed up the beat. It was fun working with those guys, they're super talented."
When asked if Diplo and Skrillex would be making another appearance on his long-awaited forthcoming album, Justin said, "Possibly yeah, like I said I was just in with Skrillex the other night, Diplo was working but we're going to be getting him back in."
"Overall I'm just really happy with the place I'm at, creatively, right now. I feel like this is probably the best I've been."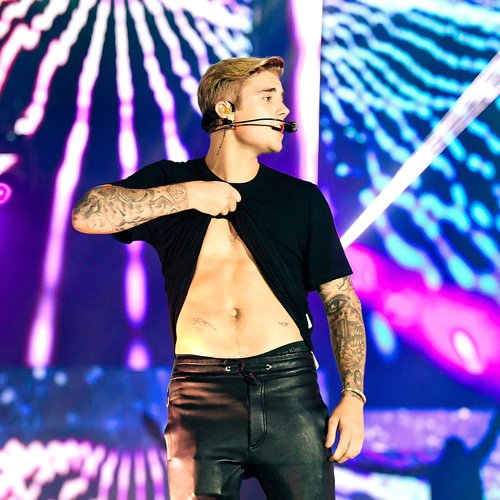 And what can we expect from Justin's best? He described his album as "uplifting music that people are going to dance to. A little different, but like I said it's really just uplifting and people are going to smile while listening to it."
Fans will also get to see a glimpse at JB's private life through his music as he explained, "I want to do stuff that I know people are going to want to dance to, make stuff that… their emotions are going to be moved when I put out my music."
"There's a lot of personal songs on there, there's a lot of songs where I feel like I'm expressing myself through this album. I haven't been able to really talk a lot and say my side of stuff that's been going on in the media and whatever so I just want to make sure that people can understand that it's about the music."
The new album comes as Justin has turned over a new leaf in his life and has decided to use his music to express himself rather than getting misconstrued by the press.
He explained, "I'm using my voice in my music, rather than out here in the world, because people often take my words and twist them. Not really talking a lot, just using my music for that."