WATCH: Justin Bieber Debuted New Song 'Insecurities' On Tour And It'll Make You BAWL!
15 March 2016, 11:37 | Updated: 15 March 2016, 15:56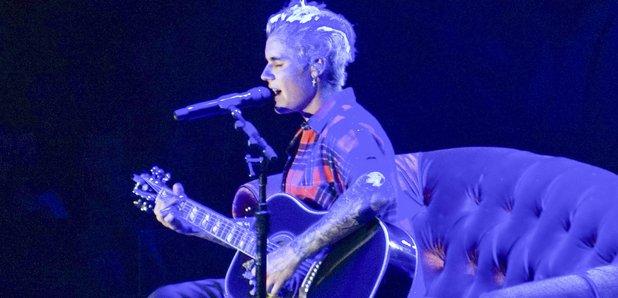 The Beliebers (and everyone, really) can't quite deal…
As if launching a new album AND a brand spankin' new tour wasn't enough for Justin Bieber, the boys' only gone and debut another new track live in concert!
From Insecurities to Home to Mama pic.twitter.com/8ZisRWBt6Z

— Purpose Tour Updates (@PurposeTourInfo) March 14, 2016
Jistin needs to release insecurities. Please @justinbieber #insecurities pic.twitter.com/qR1d0guPQ5

— Belieber's Club (@CxBeliebers) March 15, 2016
Taking to the stage in Portland on his 'Purpose' world tour, Justin surprised the crowd by slowing things down, taking a sit and whacking out the acoustic guitar before introducing a never-before-heard track believed to be called 'Insecurities'.
Played alongside his 'Purpose' album track 'Home To Mama', Justin's voice SOARS on the hot new track and it's clear the Beliebers were loving every minute of the heartfelt new anthem. Go Biebs!
You may also like...