WATCH: Justin Bieber Sings Drake's 'Hotline Bling' With A Live Band – And It's SO Good
15 December 2015, 11:25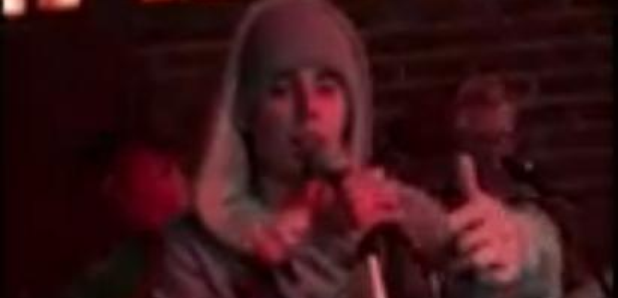 He's clearly obsessed with that song – as well as dancing to it, Justin's just done an impressive live cover too!
We've all had that one song we're totally obsessed with, and we reckon it's safe to say that for Justin Bieber it's Drake's 'Hotline Bling' judging by his latest live cover.
Justin performed the track with a live band at the Marine Room Tavern Bar in Laguna Beach in California over the weekend, delighting fans with the impromptu cover – and we can totally see why!
As well as this new live cover, Justin's previously done the 'Hotline Bling' dance with Capital's Roman Kemp and dropped a remix of the track on his very own hotline that fans could call to hear the song.
What's next for Biebs and 'Hotline Bling'? We reckon it's probably the ringtone on his phone by now, too!