Justin Bieber & Post Malone's New Track Sounds A Lot Like This Other Huge Chart Smash
9 September 2016, 11:48 | Updated: 9 September 2016, 12:03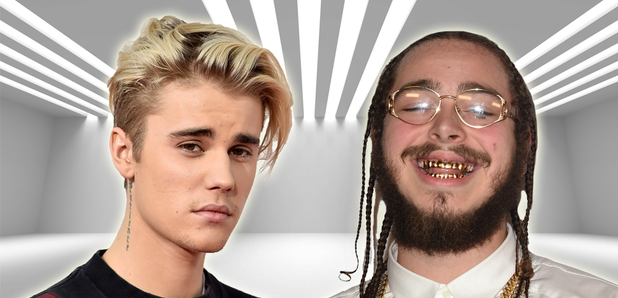 Is anyone else hearing the similarity here?
When Justin Bieber headed off on the North American leg of his Purpose tour, he took a few opening acts with him.
Texan rapper Post Malone was one of those artists and now the pair have released a brand new song together.
'Deja Vu' is the name of the new tune and it's definitely a big one!
Check it out below...
But we think it actually sounds very similar to another recent chart hit.
Has anyone spotted the similarities between 'Deja Vu' and 'Hotline Bling'?
Yes, we think the two have a really similar vibe and from the very beginning sound so alike!
Loads of people on Twitter seem to agree with us too...
Is it me.. Or does Deja Vu kinda sound like Hotline Bling...

— David [PuRPoSe] (@DavidMo48468155) September 9, 2016
why does the music in deja vu lowkey sound like hotline bling???

— ebru mertturk (@jelenasfight) September 9, 2016
That @justinbieber and @PostMalone song deja vu is pretty dope, beat sounds oddly like hotline bling tho.

— Chandler Perrer (@Chandlerperrer) September 8, 2016
Why does Deja Vu have the same beat as Hotline Bling tho

— Jeremy (@TheLifeofJeremy) September 8, 2016
Deja vu is the new hotline bling

— Brenna (@jamaems) September 9, 2016
So what do you think?
Can you hear the similarity between the two?
After Drake was accused of copying 'Hotline Bling' from D.R.A.M's track 'Cha Cha', we're now totally confused about what to think!
Someone help us unravel this musical web please...
You may also like...