WATCH: Do NOT Take Any DIY Tips From Fifth Harmony's Live 'Work From Home' Performance
29 March 2016, 08:38
Fifth Harmony Performs "Work From Home"
04:28
Seriously... why are they trying to hammer a car tyre?
The Fifth Harmony girls gave a PHENOMENAL performance on the Jimmy Kimmel show at the weekend - bringing their HUGE new party track 'Work From Home' with them - although we're suddenly starting to doubt their DIY skills, TBH!
The five-piece kicked off their performance in a construction yard to recreate their 'Work From Home' video - being filmed doing all those well known DIY style tasks like drilling digger trucks and hammering tires. You know, the usual!
We're only teasing - and the ladies sound INCREDIBLE wit their live vocals... with the performance seeing them move from outside to a HUGE live studio audience inside the Jimmy Kimmel Live set.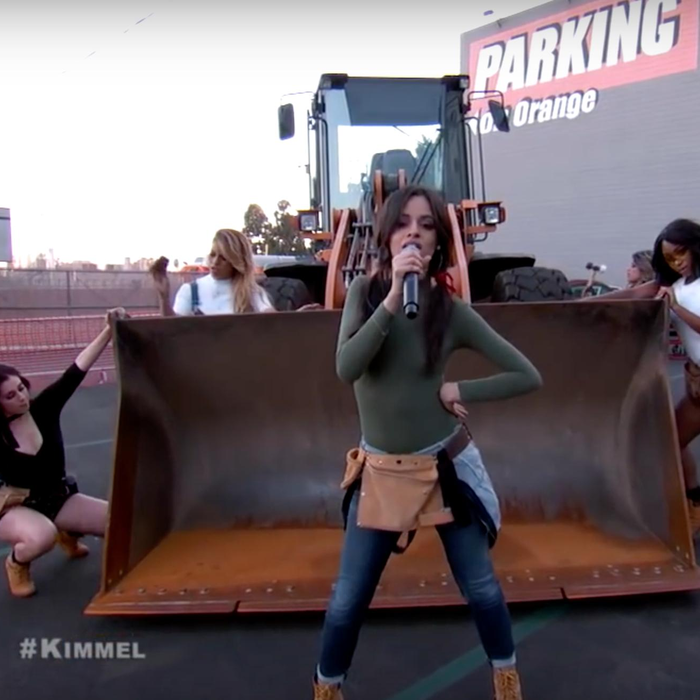 Fifth Harmony have released 'Work From Home' as the lead single from their new album '7/27', which officially launches on 20th May.
PLUS... check out behind the scenes on Fifth Harmony's 'Work From Home' video below:
You may also like...