WATCH: It's Time To Celebrate #ThreeYearsOfFifthHarmony... With An Emotional Video!
30 July 2015, 11:23
Happy 3 Year Anniversary
03:38
The girls' friends and family team up for a video to celebrate the girls' BIG milestone this week.
It's hard to believe we've now had THREE years of the Fifth Harmony ladies and, with them celebrating their anniversary this week, it's time to congratulate the ladies on their milestone.
Ally, Camila, Normani, Dinah and Lauren will be feeling on top of the world this week as #ThreeYearsOfFifthHarmony continues to trend on Twitter, and now their friends and family have got in on the action to!
Hit play on the video above and watch an emotional video message from those closest to the 'Worth It' girls sending them positive vibes about the incredible journey they've been on since starring on The X Factor USA back in 2012.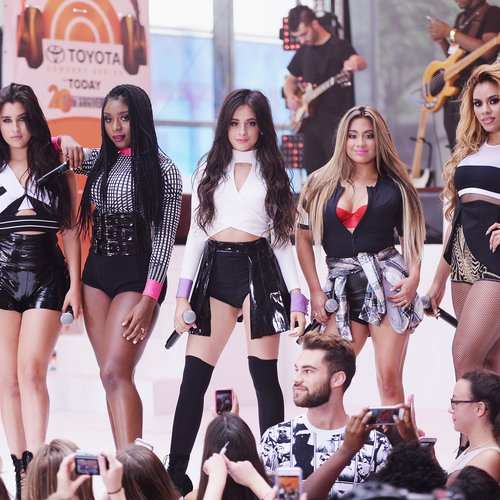 Picture: Getty
2015 has REALLY been the year the Fifth Harmony girls have shown us what they're capable of, with the release of their first album 'Reflection' and a string of hits like 'Bo$$', 'Sledgehammer' and 'Worth It'.
Congratulations #5H... here's to another three years... at LEAST!
You may also like..
WATCH: Fifth Harmony Teach Us How To Do The 'Worth It' Dance
WATCH: Fifth Harmony Perform 'Worth It' At The #CapitalSTB