"It's More Personal & Authentic To Us" Fifth Harmony Talk About Album 2 & Wrestlemania
6 April 2016, 13:27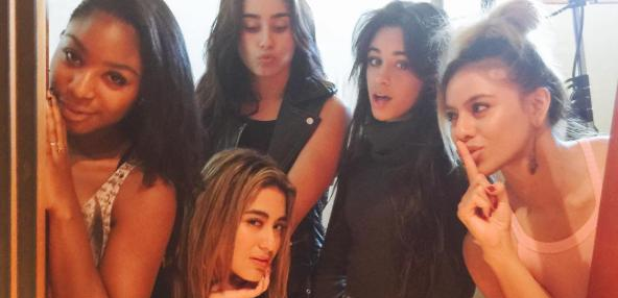 5H are officially back with a bang – and we've got a LOT to look forward to from their new album.
It's safe to say Fifth Harmony have one hell of a fanbase already, but it looks like Ally, Dinah, Normani, Lauren and Camila have just added 100,000-plus wrestling fans to their #Harmonizers after their killer performance at Wrestlemania – and that's all before album two has even been released!
The 5H girls stunned with their rendition of 'America The Beautiful' at Wrestlemania over the weekend – and despite the testosterone-fuelled crowd not being your typical bunch of #Harmonizers, the girls performance went down a storm on the night.
Normani and Lauren explained what it meant to take to the stage in front of such a different audience, "I honestly think because it was such a different crowd we did feel more pressure because we haven't been introduced to, I guess, the wrestling world, but the fact that there was over 100,000 people, a record breaking amount of people it was such an amazing experience, especially because it was new to us and it was quite refreshing."
Dinah added, "I think just being introduced to a new crowd was an amazing experience and the response that we got while we were singing on stage, it was just a relief that they were responding well back to us. Especially because some of us grew up watching Wrestlemania and playing the game on X Box. John Cena came out, all of the OG people came out, it was so cool. It as just so cool to be a part of that experience."
Camila joked, "They all knew the words! We saw, like, a 50-year-old man like 'Work, work, work!'" Erm, AMAZING.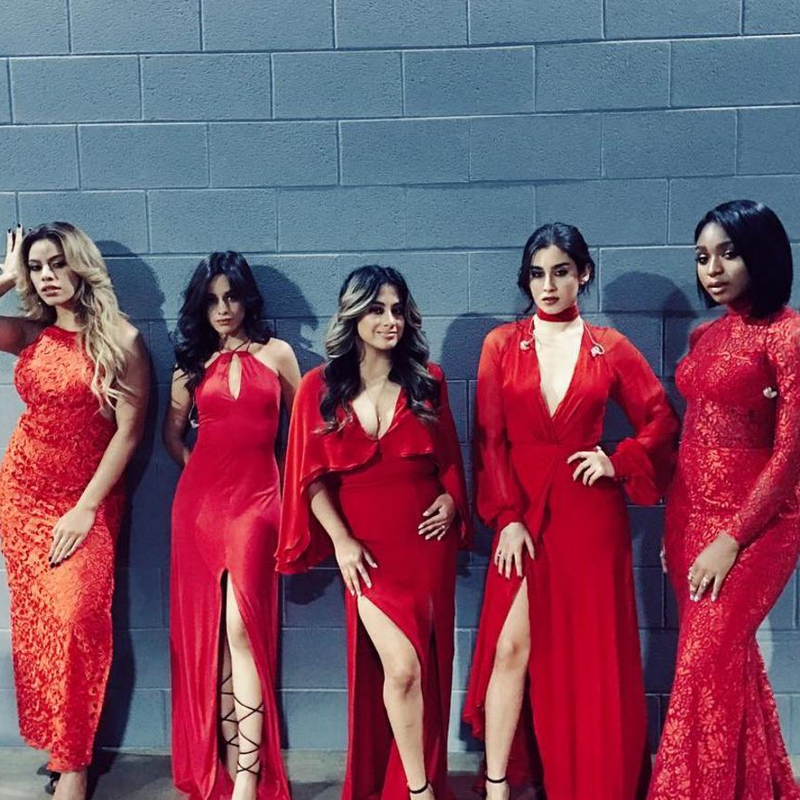 Their triumphant performance and the release of their new single 'Work From Home' also signals a new era for Fifth Harmony as they get ready to unleash their second album on the world – and it sounds like we are in for some surprises along the way too…
Normani revealed that the new album is more personal to the band after they had been given more control, "I think that you can definitely hear the growth from the last album. When I say that, I mean the maturity. We've grown so much within this last year and we've learnt so much about ourselves as well and what we want the sound to be like, and we've even been introduced to new types of music, so we really like to incorporate that into this body of work that we created.
"We also have great relationships with the songwriters and the producers and I think the first time around we kind of proved ourselves, so I think they trust us to steer the wheel a little bit more than the first time. So it's really awesome and it's a bit more personal and authentic to us right now."
And we can expect a few secret collaborations on the album too – though Ally remained tight lipped on the names, "We have Ty Dolla Sign obviously, we were very excited about the album and about some people who collaborated on it but we can't really announce anything, but I think our fans are definitely going to be excited for us and they'll be a little surprised too, like 'Oh wow, that's dope!'. "
We're literally counting down the days 'til album two – it sounds like Fifth Harmony are only getting bigger!
Fifth Harmony's new album '7/24' will be released on 20th May 2016.