WATCH: Fifth Harmony's First Performance As A Four-Piece And Girl Did They Bring The SASS!
19 January 2017, 09:01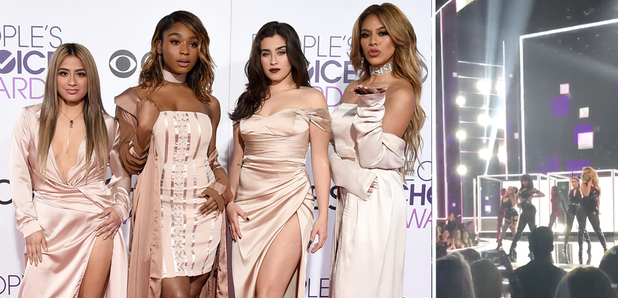 It was a big night for Harmonizers all around the world and we were NOT disappointed.
Ever since Camila left the band at the end of 2016, all eyes were on the girl's first performance as a four-piece.
RT for this performance #FifthHarmony @FifthHarmony #WorkFromHome #BestMusicVideo #iHeartAwards pic.twitter.com/9lUKDCwQkq

— orel / fanboy (@ilaurenboy) January 19, 2017
The ladies immediately showed their unity by singing the first line of the song - originally sung by Camila - all together as one. But they also showed off their individuality during the number with each girl's name being displayed on the big screen as she sang her first solo portion.
Tonight was extraordinary... thank you @peopleschoice and thank YOU pic.twitter.com/zDClb7KBZY

— Fifth Harmony (@FifthHarmony) January 19, 2017
Where is the lie??? https://t.co/NX9jrlRYsG #PCAs @FifthHarmony pic.twitter.com/ULiA66Q2pA

— Tumblr (@tumblr) January 19, 2017
Immediately following their performance, DJ Khaled presented Fifth Harmony with the favourite group award - their second year in a row taking home the prize.
After the show the girls caught up with none other than The Rock himself.
@TheRock pic.twitter.com/MBfmzB71cj

— Fifth Harmony (@FifthHarmony) January 19, 2017
You May Also Like