WATCH: Fifth Harmony On Being HUGE One Direction Fans: "We're Legit Directioners!"
18 June 2015, 14:39
The ladies open up about being obsessed with the world's biggest boy band.
The Fifth Harmony girls are self-confessed Directioners… and we don't blame them one bit!
The 'Worth It' five-piece opened up to us about their love of the four boys , with band member Camila admitting she is a die-hard fan of Harry, Louis, Liam and Niall..
"I was telling the girls backstage, this is one of the greatest moments of my life,' she revealed to Max, backstage at our Summertime Ball 2015 With Vodafone earlier this month. "The fact that we're performing on the same stage as One Direction who I used to freak out over.
I'm legit [a super-fan]. I did [have a fan page]," she confessed. "In the beginning it was bit of a shock, when we first met them on X Factor I didn't know what to do, because Iwas like, they're real!
"Now, kind of meeting them and hanging out with them it's kind of better because you get to see that they're real people and they're really cool," she added.
So there you have it, Fifth Harmony are HUGE members of the Directioners. Don't worry ladies, we're right there with you!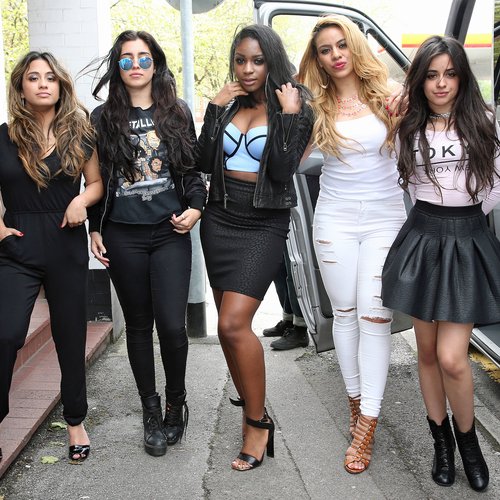 You may also like...
WATCH: Fifth Harmony Singing Backwards Is JUST As Hilarious As It Sounds
WATCH: Fifth Harmony Teach Us The 'Worth It' Dance Moves