WATCH: Fifth Harmony Perform New Song 'I'm In Love With A Monster' And It's AMAZING!
24 September 2015, 14:50
Fifth Harmony: I'm in Love with a Monster
03:32
The 5H girls performed the song for the FIRST time on TV and it was as awesome as we hoped.
Anyone that saw Fifth Harmony perform at Capital's Summertime Ball in June knows that the girls are ones to watch in the music world – and their brand new TV performance of their next hit proves this once again!
A new song called 'I'm In Love With A Monster' surfaced online from the soundtrack of the upcoming movie Hotel Transylvania 2 recently, and now the girls have given their first TV performance of the track on the Late Late Show with James Corden.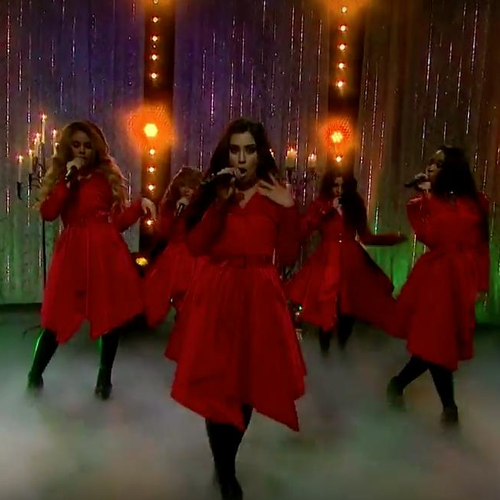 The movie sees Dracula opening the doors of Hotel Transylvania to human guests, and also has a certain Selena Gomez voicing the character Mavis. The film will be released on 25th September.