Fifth Harmony Tell Us How Much They Love Their UK Fans... AND A Cheeky Nando's!
8 June 2015, 14:40
Fresh from their debut #CapitalSTB performance, we grabbed 5 minutes with the girls to answer YOUR questions!
Ally, Normani, Dinah Jane, Camila, and Lauren shut DOWN the Summertime Ball with Vodafone when they performed their hit single 'Worth It'.
The 80,000-strong crowd joined in the girls' booty-poppin' routine at Wembley Stadium last weekend (6th June 2015), but Twitter went in to meltdown when we asked you to fire some questions at the band.
The American quintet were MORE than excited to answer your burning questions - admitting how much love they have for the UK Harmonizers and that Nando's is one of their favourite things about the UK.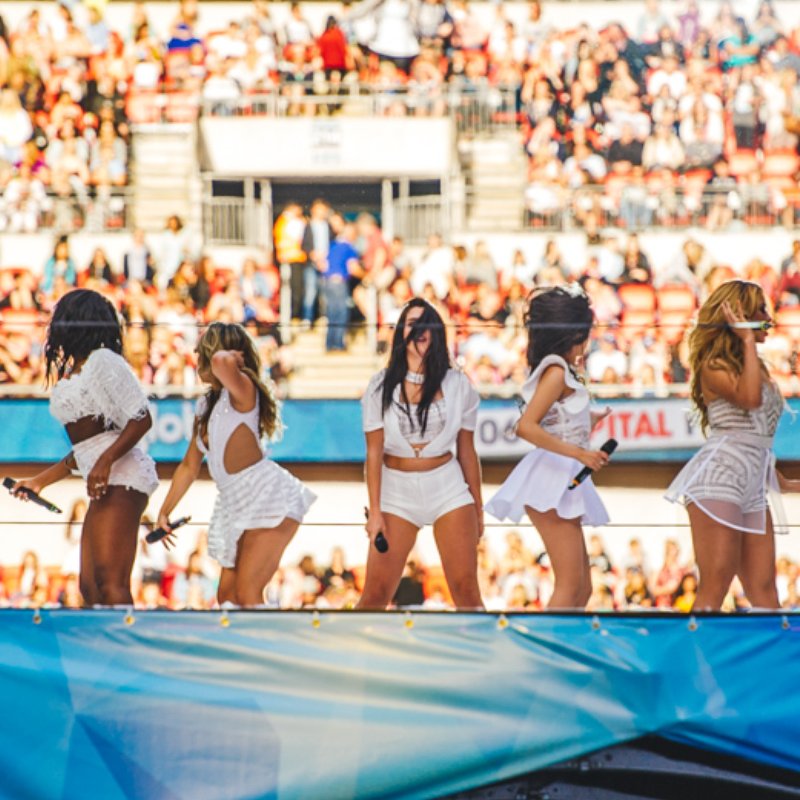 Before they hit the #CapitalSTB stage, the girls treated us to an exclusive dance class, where they told us exactly how to perfect their dance routine.