Lauren Jauregui Just Shut Down 'Backstage Insiders' Who Claim Fifth Harmony Are On The Verge Of Breaking Up
14 November 2017, 08:04 | Updated: 14 November 2017, 08:14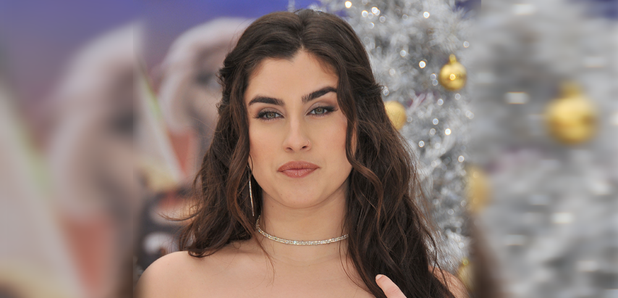 Just stop right there.
Fifth Harmony don't need to prove anything to anyone at this point. They sell out shows all over the world, they're incredible vocalists and every single they release is an absolute bop.
> Mad About Fifth Harmony? Our App Is Basically The Only Thing You Need In Your Life RN
So, when we hear these "reports" that the quartet are on the verge of splitting we have to put out drink down quickly in case of extreme spit-takes.
Like any well-loved group, there's always going to be a disgruntled reporter or two trying their best to sabotage the success. However, what they probably didn't expect was Lauren actually replying to their reports...uh oh...
A fan tweeted a snapshot of said magazine article:
November 12, 2017
The piece describes the group as acting like a 'group of teenagers' and that their behaviour was 'not one of a united group'.
And then in came Lauren, like an absolute BOSS:
We did three things in one day after flying in from Costa Rica to rehearse...people are wild. We were chillin that day tho I wonder who these "backstage insiders" were

— Lauren Jauregui (@LaurenJauregui) November 12, 2017
> 11 Fifth Harmony Memes That'll Make Any Harmonizer Lose All Chill
So, what have we learnt? Basically, don't go slamming Fifth Harmony, because they WILL look for you, they WILL find you and they will...well, tweet you back.
If you haven't seen Fifth Harmony's 'He Like That' video...you might as well not have eyes.