Fifth Harmony: 12 GIFs That Prove The 'Worth It' Band Are The SASSIEST Stars Around
26 May 2015, 15:54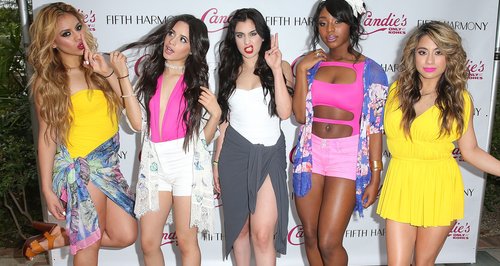 Are you LOVING these five girls from Miami as much as we are?! Fifth Harmony are no doubt one of the HOTTEST bands around and here's why.
Normani, Camila, Dinah, Lauren and Ally are five of the fiercest ladies in the music industry and it's by no means an accident.
The 'Worth It' singers have impressed a HUGE array of celebs including the one and only Ed Sheeran! Everyone's favourite flamed-haired maestro called their cover of '+' anthem 'Lego House' 'incredible'.
So let's have a look at what makes the five-piece as special as everyone is saying shall we?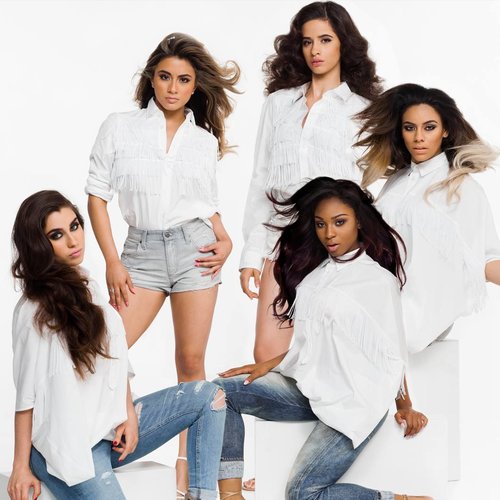 1. They are ALREADY winning some of the industry's BIGGEST awards.
They won the 'Best U.S Act' at the 2014 MTV European Music Awards as well as the 'Artist To Watch' at the VMAs!
2. They know how to style out some gnarly moves even when sitting down.

The only thing we are absolute pros at whilst sitting down is eating…we'll never be as cool as #Laurinah will we.
3. They would NAIL an audition for a L'Oréal advert.

Because they are 'Worth It'…get it? Because that's the name of the song AND the L'Oréal catchphrase…okay we need to stop explaining our own puns.
4. They are officially the QUEENS of synchronisation.
Could you imagine trying to cut their hair? 'PLEASE sit still, yup and if you could just…AH KEEP YOUR HEAD STILL LADIES!'.
5. They don't just walk the red carpet, they OWN it.
Ah the beauty of being in a girl band. We can just imagine 5SOS' Ashton stumbling down the carpet carrying his entire drum set.
6. Their group hugs are a little… um... unorthodox.
We could think of about 1 million guys who would pay good money to be involved in this Harmony bundle.
7. At the heart of it they are just big kids having fun!
'You must be this pretty to ride this attraction'.
8. They created the brand new dance craze 'Oh dear god there is a bee in my hair but I still need to look hot whilst getting rid of it'.
We'll be honest we're still not sure what the hell this GIF is about.
9. They have little crying sessions like the rest of us.
We sooo want the power to swoop in, scoop her up and never let go. Don't cry Camila it'll all be okay!
10. They get more excited about baked goods than anyone else we know.
Anyone else craving some double chocolate chip goodness now too? Damn you Normani!
11. They know EXACTLY how to execute the 'evil eye'.
We expect whoever that glance was aimed at has turned into a pile of ash. That stare was FIERY!
12. All in all, they are just the BEST
#Harmonizer for life.
You may also like
Watch the girls' music video for 'Worth It', their collaboration with Kid Ink.