#Harmonizers! This Fifth Harmony Best Bits Video Is Basically What Rainy Days Were Made For...
5 August 2015, 18:43 | Updated: 28 June 2016, 15:26
This is pretty much what lunch breaks were made for right?! Fifth Harmony highlights condensed into a minute, A MINUTE OF 5H HEAVEN!
There are too many highlights out there on the interweb to ever pick our TOP moments EVER from Camila, Lauren, Ally, Normani and Dinah. But there is a load of Capital exclusive footage we have just saved onto one HUGE 5H hard drive, that we were just desperate to piece together and share as a bite size video for you and your friends. Because sharing is caring!
So sit back, pull up your banana socks and get ready to LOL as we share our best forgotten Fifth Harmony moments; from Normani singing Britney Spears to some serious Ally out takes that'll make you need to rewind, and ejoy over.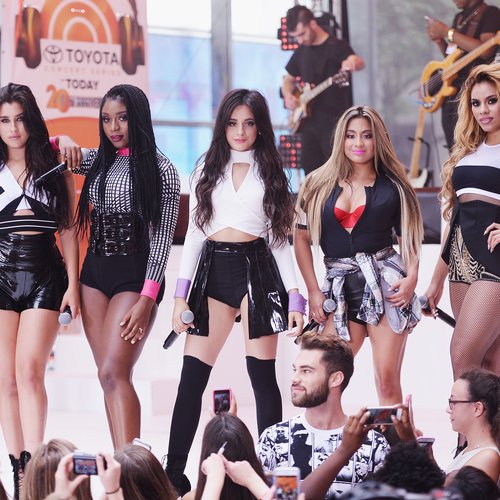 (Picture: Getty - Fifth Harmony performing live on NBC's Today Show in New York)
You May Also Like...
Fifth Harmony sharing their knowledge of our Little Mix ladies.