You Thought Vomming Out Your Uber Was Bad? Wait 'Til You See What Happened To Lorde & Ellie Goulding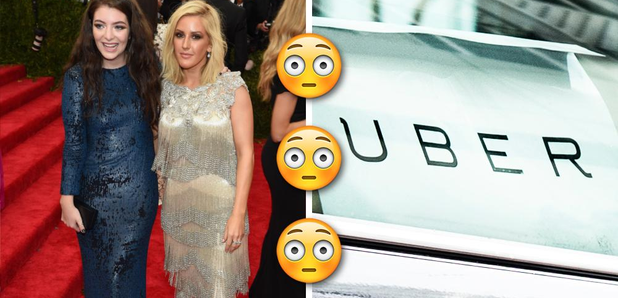 Unless it's 3AM on a Saturday morning, those chats with Uber drivers can be pretty awkward. Just be pleased you're not these two singing sensations!
Lorde is one of those hugely acclaimed artists that we'll never, ever, EVER get bored of. She's released incredible hits such as 'Royals' and 'Tennis Court'. She has two GRAMMYs, two Billboard Music Awards, a MTV Video Music Award and three World Music Awards.
She also has quite an awkward encounter with an Uber driver. Her chauffeur was "busting a nut" over the previous passenger he had in the car with him, not really noticing that he had a multi-award winning singer (and member of Taylor Swift's squad) chilling with him!
uber driver currently busting a nut about the fact that there was a 'celebrity passenger' just before me

— Lorde (@lorde) July 26, 2016
At least it wasn't exceptionally awkward and her and her driver became the two best friends that anyone could have immediately after, right? Right?!
i can tell our ride, by comparison, sparkles significantly less for him

— Lorde (@lorde) July 26, 2016
i can feel it from the back seat, his dazed glow. he's probably now pretending that i am not here, that they are still together, and alone

— Lorde (@lorde) July 26, 2016
Still, thankfully this only happens to a single celebrity a year and - oh no, wait. Ellie Goulding then chipped in with something just as cringe-worthy. In the words of Lorde, we "just winced".
@lorde Mine said he had someone from Ellie Gouldings band in earlier. But didn't like her music soooo.

— Ellie Goulding (@elliegoulding) July 27, 2016
We'll give you lifts WHEREVER you wanna go, ladies. Just sayin'.
You May Also Like...