WATCH: She Can Sing, She Can Dance, And Ellie Goulding Can NAIL A #CapitalJBB Xmas Cracker Joke!
6 December 2016, 07:13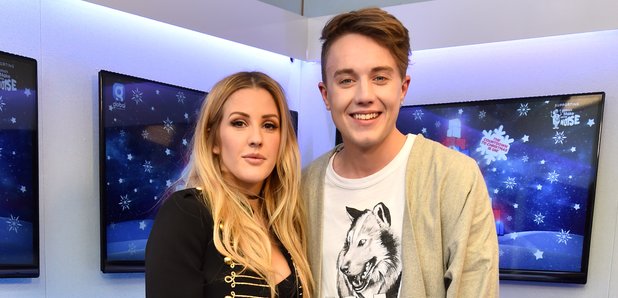 When she's done with her tours, she can always take up a career in stand-up comedy.
We all know there's one thing everyone does at Christmas - forget the presents; we're not talking about the dinner - everyone has to tell at least one dreadful, measly Christmas cracker joke.
Which is why, at the #CapitalJBB, Roman Kemp had prepared his very best for Ellie Goulding.
The twist, however, was that he wasn't going to just deliver them as if he had a ten minute set at a comedy club - he was going to make Ellie work for her LOLs by guessing the punchlines.
Maybe her comedy timing could do with some work, after she thought the punchline to "What does Miley Cyrus eat at Christmas?" was "Well, not meat because she is a vegetarian", she soon got into the swing of things, and now we're kinda hoping the next time she performs at a #CapitalJBB, she just opens with "KNOCK, KNOCK..."
You May Also Like...