Ellie Goulding Gets Into A Heated Twitter Spat With Youtuber JaackMaate
4 December 2018, 14:19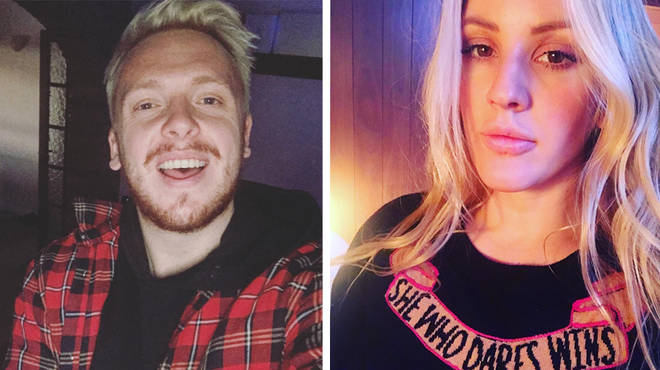 YouTuber JaackMate rubbed Ellie Goulding the wrong way after he called the singer's performance on The X Factor final ''dreadful''.
On Sunday night (Dec 2) Ellie Goulding was a special guest performer on The X Factor final and sang her new single 'Close To Me', featuring Diplo and Swae Lee. The performance caught the attention of Norwich Youtuber JaackMaate who didn't shy away from tweeting his opinion.
Listen To All Your Favourite Podcasts On The New Capital iOS App
This is not the first time the pair have bumped heads - in 2015, Ellie replied to a now-deleted tweet from Jaack saying, "@Jaack I could fight you, and win. That's embarrassing"
After the 2015 tweet resurfaced earlier this week (Dec 2) from a fan saying:
Ellie set the record straight (again) by saying, "It would be over in seconds - not really worth even airing"
It would be over in seconds 🤷🏼‍♀️ not really worth even airing

— Ellie Goulding (@elliegoulding) December 2, 2018
From there it escalated pretty quick and fans waited eagerly for 30 minutes before a carefully crafted response from Jaack sent onlookers wild:
The Youtuber then added: ''Never thought I'd see the day I'm getting sparked out by Ellie Goulding.''
> Download Our Brand New App For All The Latest Celeb News