Ed Sheeran On Recording With Pharrell Williams: "He Is A Genius!" - Audio
11 January 2014, 08:00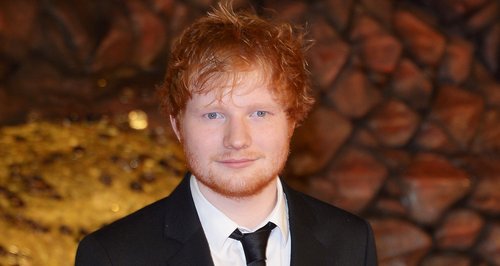 The 'A Team' star chats exclusively to Max all about getting in the studio with the 'Happy' singer.
Ed Sheeran has declared Pharrell Williams as a "genius" after getting to work with the 'Happy' singer on his new record.
The 'Lego House' star announced a brand new tour this week and is expected to confirm details of his new album later this year.
Ed Sheeran on getting to work with Pharrell Williams...
Ed has now opened up exclusively to Capital's Max on her show this Sunday (12th January) all about the N.E.R.D. frontman and what he was like to get in the studio with.
"Pharrell is a genius in every sense of the word," Ed explains to Max on her show this weekend. "He's got a very good outlook on music and not pushing stuff just to be popular.
"He was saying the way that he has maintained his success over the years is, if he makes a song and it's not ready for the charts, as in the sound isn't quite there he'll hold on to it," Ed explained. "Rather than trying to make EDM music if EDM music is popular or trying to make grime if grime's popular.
"He'll just make a song like 'Happy' and then hold onto it for three or four years and when the time is right stick it out, and I definitely agree with that," Ed added. "He is a very cool person to work with."
Ed Sheeran has also revealed his new album is almost finished and will be announced sometime soon.
Catch Ed Sheeran on Max's Capital FM show this Sunday 12th January from 7pm.