Ed Sheeran Promises To Tease New Music In A "Couple Of Weeks" - Audio
12 January 2014, 08:00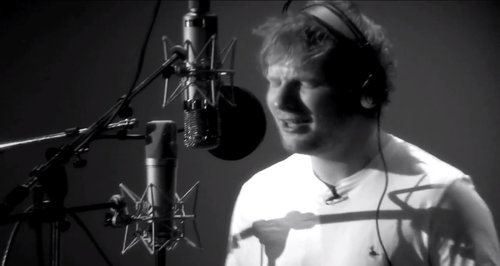 The 'Lego House' star tells Max he has plans to reveal some new music online very soon.
Ed Sheeran has promised to start teasing some brand new music in "a couple of weeks" to get people excited for his brand new album.
Ed Sheeran reveals when fans will hear new music...
Chatting to Max on her Capital FM show this evening, Ed opened up all about his plans for the next month or two and how he will reveal some of the tracks he has been working on for album two.
"I'm going to start dropping music from a couple of weeks from now," Ed reveals exclusively to Max on her show this evening (12th January). "Probably with just a live YouTube video but it won't be the main single.
"The main single will come after that," he explained. "But I wanted to start teasing people with new music and them come with the serious slice of the pie in a couple of month's time.
The UK singer-songwriter also gave fans an update on his long-awaited second studio album, promising big news soon.
"The album is pretty much done from my end, I think it just needs to be mixed now," he added. "I've worked with a lot of interesting people on it."
Ed Sheeran's brand new UK tour went on sale this week with a string of extra dates already added.
Listen to Ed Sheeran on Max's Capital FM show from 7pm this evening (12th January).