Ed Sheeran Promises New Album In The 'Next Few Months" While Teasing Sound
28 January 2014, 11:16 | Updated: 28 January 2014, 11:26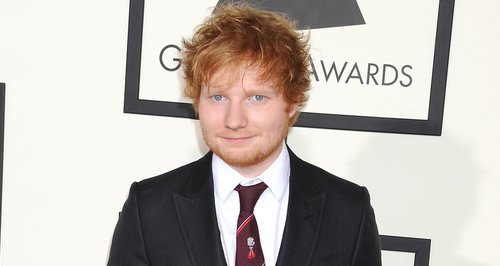 The 'A Team' singer reveals his second album will be out by summer this year.
Ed Sheeran has promised his new album will be out "in the next few months", while teasing that there is a common "thread" that goes through the new record.
Ed worked with a number of different producers this time around, on his second studio album, but reassures fans that the record will have a strong overall sound.
"It's coming out in the next few months," Ed revealed to Billboard fresh from the Grammy Awards 2014. "I recorded it about three different times with three different people.
"Then I picked the best songs," the 'Lego House' singer explained. "I did some with Rick Rubin. I did some with Jake [Gosling] who I did the first album ['+'] with. And I did some with Pharrell [Williams].
" [It's] kind of [a mix]," Ed added. "There's a thread that goes through the whole thing so it's kind of the same."
Earlier this month Ed teased fans on Twitter by hinting that the album title for his new record could be '='.
Ed Sheeran kicks off a brand new UK tour in October this year.