A 'Bake Off' Fan Made A Cake For Ed Sheeran - Now He's Confessed His Love For Her, And Wants To Bake Together
22 June 2017, 15:26
If this isn't an excuse to learn to make pastries, we dunno what is.
Ever since late October in 2016, there's been a lemon drizzle cake-shaped hole in our hearts. So seeing the most adorable interaction on Twitter that that little blue bird will ever see, has made our lives.
The internet swooned in unison after Great British Bake Off's Val, who came tenth in the latest series of the reality cooking show, repeatedly shared her love for the 'Shape of You' singer on Twitter.
> WATCH: Ed Sheeran SMASHED #CapitalUpClose & You Can Catch All Of His Best Bits Right Here, Right Now!
It all started after her elimination for the iconic tent in September, when she bowed out, saying "Thank you one and all and if you here is anyone ou to here who can tempt Ed Sheeran to sing for me I'll make them a cake every week for life [sic]". She's a Sheerio through-and-through. What can we say?
wouldn't that be good , to have Ed singing in the kitchen whilst I made him sausage rolls , I can dream

— Valerie Ann Stones (@valstones) March 25, 2017
She's even gone as far as to posting videos of the creations she's made in the kitchen. We're not 100% sure how Ed would feel about the only cake he'll ever be compared to being a ginger log, but it kinda works.
I'm making a ginger pudding ,I always called it a ginger log but do you think @edsheeran would be upset if I named it after him? @edsheeran pic.twitter.com/XCstNJM7RF

— Valerie Ann Stones (@valstones) June 1, 2017
Earlier this year, he responded to Val. IT ACTUALLY HAPPENED, PEOPLE! And it wasn't just the standard "k lol ty". Ed wrote nothing short of a romantic sonnet; "this is beautiful and exactly the reason why I make music. Thank you x"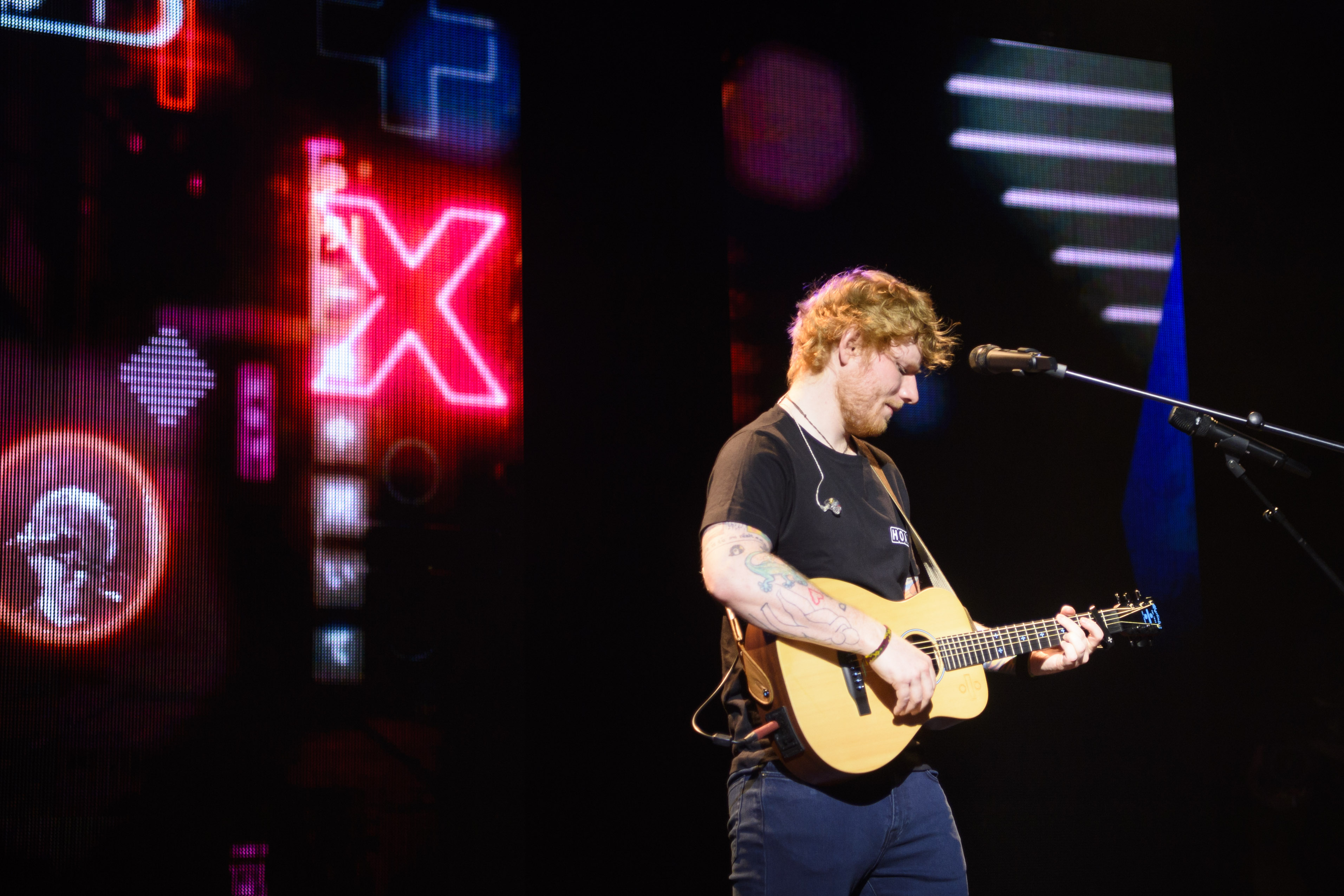 Pic: Matt Crossick
> Download Our App Now, And You Can Hear Your Favourite Ed Tunes Whenever You Want!
Although, Twitter won at life when Ed filmed a video and sent it to Val, saying that he loves her and he wants to bake with her sometime.
Just imagine all of the romantic ballads about cinnamon bread on his next album!
And Val, if you're reading this, Ed's performance of 'Castle On The Hill' goes out to you... <3 <3 <3