Demi Lovato - 'Confident'
12 October 2015, 14:56 | Updated: 13 October 2015, 15:02
Demi's new music video is nothing short of action-movie awesome - and it also stars Michelle Rodriguez too!
You never know what to expect from Demi Lovato, and it looks like her new video for 'Confident' her darkest and most action-packed offering yet.
The video sees Demi evade capture only to find she has been double-crossed by the sultry Michelle Rodriguez and her firm - but will the ladies end up fighting or joining forces?
Demi previously released a teaser of the music video on Instagram, which saw her in prison overalls getting branded with a mark on her arm as she is led off by men in suits.
The video was shot by Robert Rodriguez and stars From Dusk Til Dawn's Jeff Fahey and Fast and Furious star Michelle Rodriguez alongside Demi – and with these feisty characters, it's no surprise some high-octane action kicks off!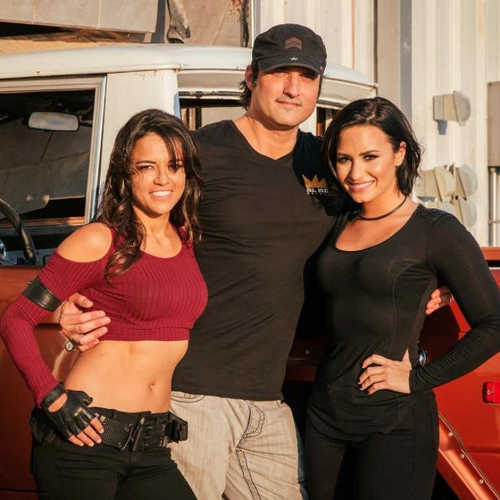 Robert has called the video for 'Confident', the single which bears the same name as Demi's upcoming album, a "high octane action film" so there's no doubt we'll see Demi kick some serious booty.
We're loving this new, darker action heroine side of Miss Lovato already!
#CONFIDENT IS COMING. Video premiere Oct. 9th!!!! http://t.co/KwOryUceRi https://t.co/LNFiUd2Pxd

— Demi Lovato (@ddlovato) October 3, 2015