Demi Lovato Just Went In On Someone On Twitter & Here's Who Fans Think It Is
3 May 2018, 16:30 | Updated: 3 May 2018, 16:50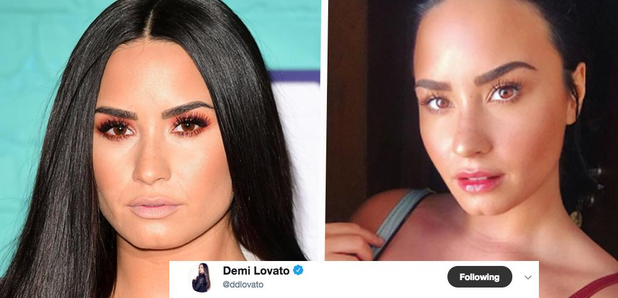 People are speculating who has got into Demi's bad books after a she posted a series of indirect Tweets...
Demi Lovato is 'Sorry Not Sorry' for putting a mystery friend on blast on Twitter today telling them in no uncertain terms to get out of her life, and people are wondering just who would dare do Demi wrong?!
Demi Lovato Defends Her Sobriety After 'Photoshopped' Pic Emerges
She has always been one to speak her mind and it's clear someone has got into her bad books, as she tweeted a series of indirects about how done she is with them.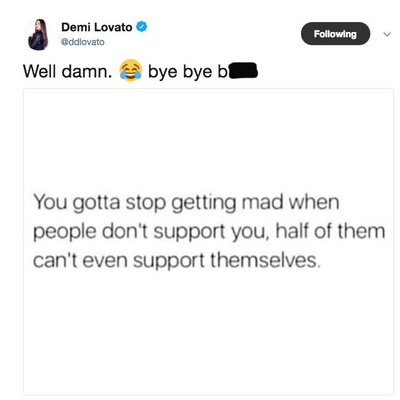 Do me a favor, stop existing in my life and then stop trying to get attention by publicly shading me knowing the reaction you'll get from my fans
— Demi Lovato (@ddlovato) May 3, 2018
Fans are speculating that the shade is being thrown at one of her closest friends, Marissa Callahan, who has been posting similar indirects about a 'celebrity she is no longer friends with' saying 'what once was right no longer is'. Most people are just confused about WTF is going down.
spill the tea sis what happened

— el (@haileexlovato) May 3, 2018
The hell is going on

— Andy (@andrea14318) May 3, 2018
I missed something... what tf happened?

— Daisy X (@DaisyNicoleXO) May 3, 2018
sorry not sorry <3

— ɥɔnɯ os ɐɔıssǝɾ sǝɹopɐ ɐssǝu (@tbhntltc) May 3, 2018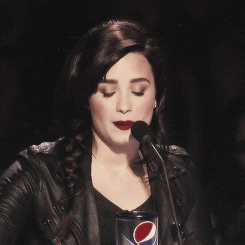 Picture: GIPHY
Download Our App To Keep Up With All The Latest Music News
Watch Demi and Kehlani getitng very up close and personal on stage: