Demi Lovato Says She Was "Suicidal" As A Seven Year-Old
2 July 2013, 16:19
The 'Heart Attack' singer opens up about her past and being bullied as a youngster.
Demi Lovato has confessed that she contemplated suicide as a seven year-old.
The 'Skyscrapper' singer found her big break appearing on the children's TV show Barney And Friends and said the role helped her cope.
"At the time, I was just so grateful to be on TV, but I was also really struggling," she told the publication. "Looking back, there was a connection, probably between any kid who's ever sang that song to Barney, a little place in a child's heart, a void, that could be filled. And maybe Barney fills it."
Speaking about her past struggles, she said: "Even before Barney, I was suicidal. I was seven."
Demi, who is currently a judge on The X Factor USA, admitted the show deserves some credit for saving her life.
Check out Demi's cover with the magazine below: (Picture: Cosmopolitan)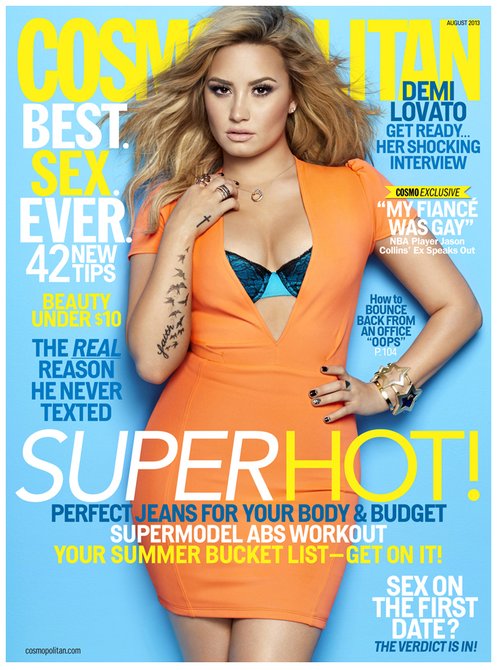 "With Barney, I guess subliminally, I did have a relationship with this figure that was saving my life in a way," she said. "I've talked about being bullied and the years of being a teenager, but I went through things when I was younger that I've never talked about that probably caused me to turn out the way I ended up turning out."
She also declined to offer any further inkling into the meaning behind the powerful and emotionally charged new song 'Warrior' for her latest album 'Demi'.
"My family knows what it's about. When I'm ready to open up that subject with the outside world, then I'll be free to talk about it," the former Disney Channel star declared. "But right now, it's kind of one of those things where the lyrics speak for me. It's all in the song."
Demi also lost her father, who was battling cancer and mental illness, last month and thanked her fans on Twitter for all their supportive messages.