Hey Smurfette! Demi Lovato Takes Over From Katy Perry To Voice New Smurf Movie
15 June 2015, 11:54
Get Smurfy! - Meet the New Smurfs Cast (ft Demi Lovato)
01:15
Demi Lovato has been announced as the new voice of Smurfette for the forthcoming Get Smurfy movie – hope blue is her colour!
Demi Lovato has just announced that she will be starring in a new movie – as the voice of Smurfette!
Yep, Demi will be taking over the torch from Katy Perry as the voice of the iconic blonde haired and blue skinned children's cartoon character in the forthcoming Get Smurfy movie.
Sony Animation posted a video of Demi announcing her new role in the third Smurfs feature film, as well as Rainn Wilson as Gargamel and Mandy Patinkin as Papa Smurf.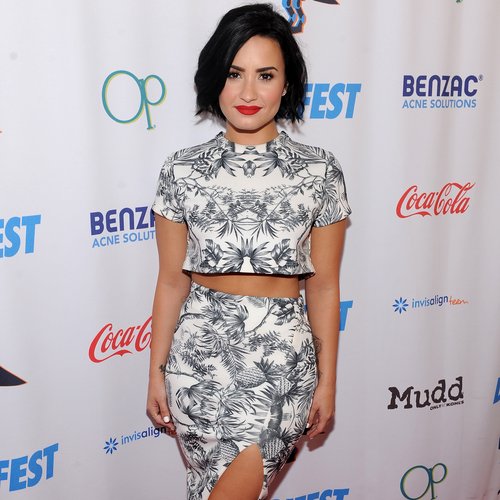 The announcements were made on Global Smurfs Day (who knew that was a thing?) on Sunday 14th June, and Demi told fans in the clip, "Who says being blue is a bad thing? Hey, I'm Demi Lovato and I'm so excited to announce that I will be voicing Smurfette in the new fully-animated Smurfs movie."
Fans will have a little while to wait before being able to hear Demi as Smurfette though, Get Smurfy won't be out until 2017. We hope you look good in blue, Ms Lovato!