Demi Lovato LOVES Olly Murs: "He's The Sweetest Guy In The World!"
14 November 2014, 09:46 | Updated: 14 November 2014, 10:09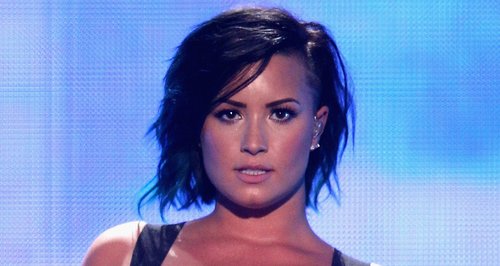 The US superstar sings the praises of 'Wrapped Up' singer Olly after their team-up.
Demi Lovato is LOVING a bit of Olly Murs right now… and says the UK star is the "sweetest guy in the world"! We're not arguing with you, lady…
The 'Really Don't Care' superstar has opened up about how she ended up collaborating with Olly on his new album track 'Up', and says she loves how different the track was from her usual style.
Demi Lovato on LOVING Olly Murs...
"[It was] another situation where my label came to me and said, 'Hey, what do you think about this?'" Demi revealed to Capital's showbiz reporter Kevin Hughes at the Royal Variety Performance. "Olly, I love his music and I think he's super talented, and the song specifically is kind of different from what I normally do.
"It's kind of got this folky, country vibe. It's super catchy, I love it," she added. "He's the sweetest guy in the world and I'm excited I got to work with him, he's got good energy."
Olly Murs officially drops his new album 'Never Been Better' on 21st November.
You may also like…