Demi Lovato Defends Miley Cyrus Over Controversies: "She Is Being Who She Is"
19 November 2013, 14:33 | Updated: 19 November 2013, 14:34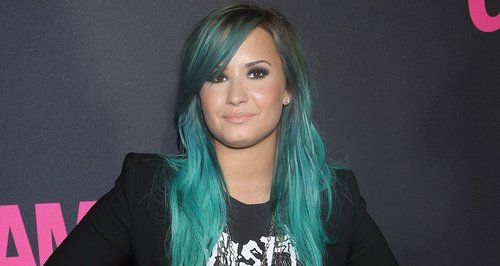 The 'Heart Attack' singer says people need to "get over the fact" that Miley used to be Hannah Montana.
Demi Lovato has defended Miley Cyrus over her recent string of controversies and says the media is overlooking the 'Wrecking Ball' star's "incredible voice".
The 'Made In The USA' singer also says she respects Miley for taking control of her career and says "everyone is on their different journeys".
I think she knows what she's doing," Demi told Katie Couric on her show this week. "A lot of artists take that route of shock value and that's totally fine and that's great.
"But I think she has such an incredible voice that's overshadowed by some of the things that she's doing," the 'Heart Attack' singer explained. "You know, it's her journey, she's having fun, she's being who she is and will always love her.
"She's been one of my friends since I was 14, but everyone's on their different journeys right now and she's doing that and having fun, so power to her," Demi added. "I think the world needs to kind of get over the fact that she was Hannah Montana when she was 16 or whatever."
This past weekend Miley Cyrus gave a stripped-back performance of her song 'Wrecking Ball' on The X Factor UK results show.