"It'll Definitely Happen": Demi Lovato Says She Wants An Iggy Azalea Collab On Her Album
4 August 2015, 09:12 | Updated: 4 August 2015, 09:18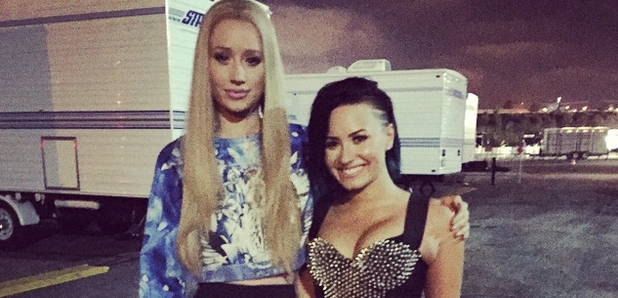 Demi's already going to be a bridesmaid for Iggy's upcoming wedding, so what's next for these BFFs? A joint song, of course!
Demi Lovato and Iggy Azalea have fast become inseparable – and Demi's confirmed that she is trying to get her BFF involved in a joint song for her new album!
Demi's currently hard at work on her fifth studio album, a follow up to 2013's 'Demi' and while details on her next release are thin on the ground, she did admit that a collab with Iggy is looking increasingly likely.
Demi told Ryan Seacrest, "I am so excited not only to be one of her bridesmaids, she's one of my closets friends and it would be an honor to have her on my album. So, I'm trying to figure out which song right now, actually, to put her on. But it will definitely happen."
It's hard to believe these two ladies have been mates less than a year – back in October 2014 Demi said she was obsessed with Iggy and wanted to work with her, saying, "I love her! I'm going to stalk her!"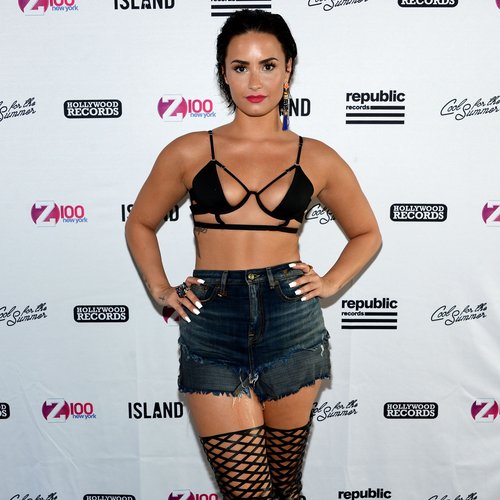 Since then, the two ladies have become ridiculously close mates, with Demi being present when Nick Young proposed to Iggy and will be a bridesmaid at her forthcoming wedding too.
Demi previously revealed to US radio station Sirius XM that the pair first ever hung out at a discount store, "Our first time hanging out we went to Target...we bought Christmas decorations and things to make ginger bread houses and then we went back to her place and made ginger bread houses.
"It was so cool to meet someone who is really real, she's been through a lot and she's coming out the other side, also she's super chill."
We're already loving 'Cool For The Summer' so we can NOT wait to see what Demi and Iggy cook up together!