Demi Lovato Gets Beautifully Honest About Living With Bipolar & Recovering From Addiction
9 October 2017, 14:42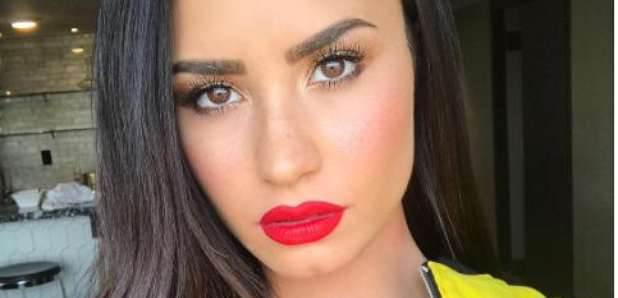 The star wants to speak out to help others in similar situations.
Demi Lovato's made no secret of her struggles with addiction and bipolar disorder but she's opened up about wanting to help people through speaking about her experiences in public.
Speaking to Rolling Stone, Demi revealed how she manages to keep herself from relapsing into drug and alcohol addiction by avoiding trigger-worthy situations. She explained, "It's not so much about avoiding drugs and alcohol, because I don't necessarily put myself in those situations. I don't go to clubs.
"It shapes my life in a sense that I do inventories all the time. If I want to flip somebody the bird while driving, I check with myself, like, 'Why do I want to do that? Why am I impatient right now?'"
As well as leaving her vices behind, Demi lives with her bipolar disorder, but she hopes that talking about it will help others to overcome the stigma surrounding it.
She revealed, "If anything, I'm proud to be bipolar and speak about it. Bipolar is a mood disorder. I deal with mood swings, I deal with episodes of mania, and bipolar-depression phases as well. But I've used my voice to help others, and I feel proud that I've been able to do that."
And her confident stance has brought about a whole new side to Demi, who previously said she wasn't "meant for fame" and was taking a break from music.
She explained, "I think I cared too much about what people thought of me. I had gotten to a place where I let my insecurities win – I wanted everyone to love me, and I was getting backlash from interviews that were misconstrued and tweets that people read too much into. Now, I just don't care. I don't focus so much on people liking me as much as I just want to do my thing and be a musician."
Wise words Demi.