WATCH: Demi Lovato's Cover Of Adele's 'Hello' Will Give You ACTUAL Chills
16 November 2015, 10:24
Demi Lovato Covers Adele's "Hello" | Seattle's Fall Ball
04:39
Seriously... Demi just completely bowled us over with how incredible her version was. #SLAY
There are VERY few singers out there who could cover an Adele track and not only pull it off but COMPLETELY knock it out of the park. Demi Lovato is one of them.
The 'Confident' superstar took on Adele's latest single 'Hello' with an emotional, raw live cover of the track during the Seattle Fall Ball this past weekend and she totally #slays it.
Hit play on the video above and you'll see exactly what we mean - Demi clearly identifies with EVERY word she's singing and the emotion and passion on her face is clear to see.
The fact that she hits every note and sounds INCREDIBLE? Just icing on the cake!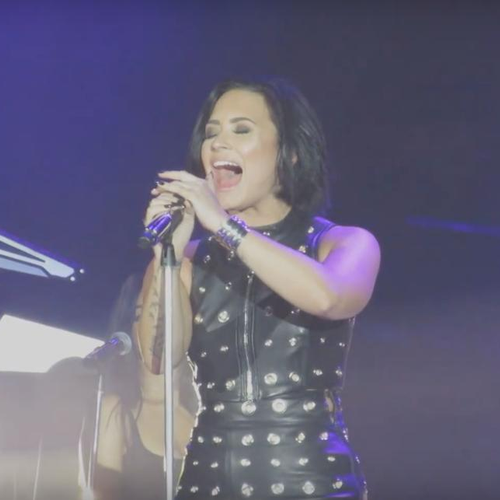 Demi Lovato launched her brand new album 'Confident' in October after the HUGE success of lead single 'Cool For The Summer'.
You may also like...