David Guetta's Amazing Hit-Filled DJ Set Closes Our Biggest, Ball… EVER!
21 June 2014, 22:22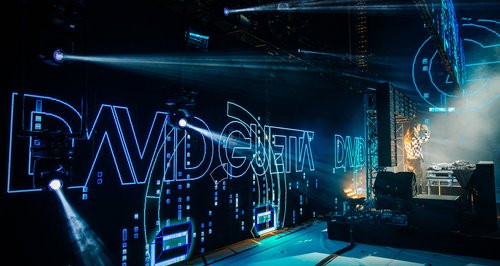 The superstar DJ made sure this year's Wembley Stadium party went out in SERIOUS style.
If you can think of a better way to close the party of the SUMMER than with a hit-filled set from one of the BIGGEST artists in the world... we'd like to hear it! #WinkWink
David Guetta arrived onto the Capital Summertime Ball 2014 stage today (21st June) to give the 80,000 strong crowd EXACTLY what they wanted... the party to end ALL parties!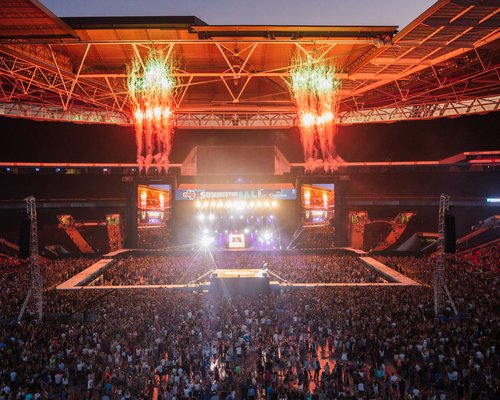 From 'Shot Me Down' to 'Turn Me On' and 'Where Dem Girls At?'... the superstar DJs set made sure everyone at Wembley went home well and truly happy after our Biggest, Ball... EVER!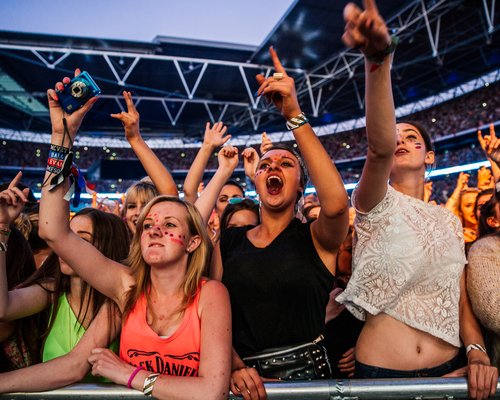 When those opening chords of 'Titanium' hit the entirety of Wembley Stadium went into full-on singing mode to belt out the first lines of the hit to David, who could NOT stop smiling, before exploding for that chorus. WHAT A MOMENT!
Now Wembleys jumping David Guetta everyone's on their feet PPAARRTTYYYY #CapitalSTB #summertimeball

— katie Thompson (@katieemma21) June 21, 2014
David Guetta ROCKING #CapitalSTB https://t.co/uAzpPpC050

— SARAH (@McVeysBabes) June 21, 2014
BRING ON DAVID GUETTA!!!!@davidguetta @CapitalOfficial #CapitalSTB #summertimeball

— lexii.. (@alexia_dudley99) June 21, 2014
davidguetta is da boss! #capitalstb #workhardplayhard @ At Wembley stadium http://t.co/k3XBROERDy

— Levanah (@levanahloves) June 21, 2014
#davidguetta dropping the base and pumping up the tunes #capitalstb #wembley @ At Wembley stadium http://t.co/ShUT6ts7x6

— Phil Clarke (@philclarke0170) June 21, 2014
@CapitalOfficial David guetta has lit WEMBLEY up !!!!! The classics are out time to finish in style !! #CapitalSTB

— Phoebe Toms (@PhoebeLToms) June 21, 2014
Safe to say @davidguetta just tore up Wembley! #CapitalSTB

— Jordyyy (@jordonwhufc) June 21, 2014
The 'Turn Me On' DJ made sure to wear a SERIOUSLY statement making outfit to walk the Summertime Ball red carpet earlier in the night: