David Guetta Joins Max On Sunday To Talk Life Changes And His NEW Album
10 October 2014, 16:24 | Updated: 15 October 2014, 11:22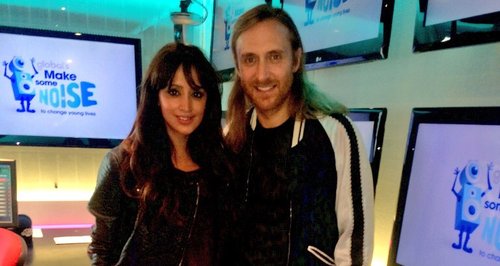 The 'Dangerous' DJ talks about his recent divorce as well as what's next for him in 2014.
Make sure you check out Max's Capital show this Sunday, because David Guetta will be on hand to talk about everything from his new album to his recent divorce and plans for the rest of the year.
The 'Titanium' DJ, who was part of our Global's Make Some Noise celebrations yesterday (9th October), is on the show this weekend where he gets honest about how 2014 has been one of the hardest years of his life.
David Guetta chats to Capital's Max...
"It hasn't been the happiest year of my life I have to say," David admits, in his interview with Max. "But at the same time, the positive thing is [I] probably came [up] with the most personal album I've ever done. So that's the good side of the bad side."
PLUS… don't forget to check out the EXCLUSIVE mix David Guetta played on Capital this week for Global's Make Some Noise charity! It'll DEFINITELY get you through the weekend!
You can catch David Guetta AND Olly Murs on Max's Capital show this Sunday from 7pm!
You May Also Like…