David Guetta Announces New Song And Album Release Date
1 October 2014, 11:49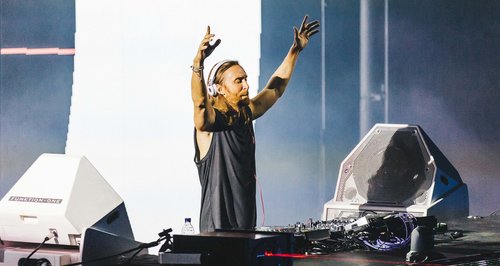 David Guetta's long-awaited follow-up to 'Nothing But The Beat' is coming VERY soon…
David Guetta fans have had a LONG time to wait for a new album from the superstar DJ, but David has revealed that his next release is coming VERY soon.
David announced the news in a Q&A recently, where he confirmed that his new album is going to be released on 24th November and his new song will be available on Monday (6th October).
David previously told Billboard about the new album, "All I can say is that it's completely song-based. There are featured artists of course, but none that you'd expect with me, and really it's just completely different from anything I've done before."
"That's why it has taken almost three years, it's just different. Like I have this record 'Lovers on the Sun' that's out right now and it's doing amazing, but it's still comparable to other records I've done. This next album has tracks I couldn't compare to any other record."
We can't wait to hear it!
You May Also Like…