Katy Perry Adds Fuel To The Fire After Calvin Harris' Twitter RANT About Taylor
14 July 2016, 10:17 | Updated: 15 July 2016, 14:46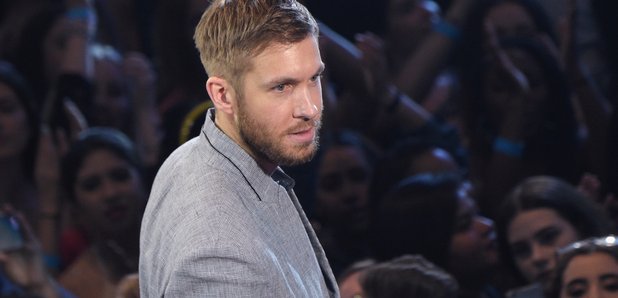 She's had a long running feud with Taylor Swift and now appears to be 100% #TeamCalvin.
After being name dropped by Calvin in one of his recent tweets about Taylor Swift, Katy Perry then retweeted this cryptic message that she originally posted on Twitter back in 2015 when her whole beef with Taylor was in full swing.
Time, the ultimate truth teller.

— KATY PERRY (@katyperry) May 9, 2015
As well as this awesome GIF of Hilary Clinton.
July 13, 2016
Calvin had previously gone on a SERIOUS Twitter rant about his former girlfriend and he didn't hold back one bit.
After it was confirmed that Taylor wrote Harris' latest hit track 'This Is What You Came For', which also features the vocals of Rihanna, the Scottish DJ revealed even more info.
In a barrage of tweets, he admitted the rumours that Taylor provided some vocals on the track were true.
But whilst Calvin seemed happy to talk openly about Taylor's work on the track, he appeared less than happy about the actions of the 'Shake It Off' singer and her team which he feels is trying to make him look bad.
We've talked loads about how quickly Tay moved on from Calvin and started up a new relationship with actor Tom Hiddlestone and he had a few choice words about that situation too.
But he ended the whole rant by politely wishing everyone a nice day. Aww what a sweetheart.
Fans have been quick to react to the whole drama and there have been some pretty funny responses, plus #TaylorSwiftIsOverParty was also trending...
Watching Calvin Harris openly come for Taylor Swift on Twitter pic.twitter.com/cHcXNFvvSy

— Mike T (@majtague) July 13, 2016
Calvin Harris right now pic.twitter.com/mMpTKlil9k

— not lindsay lohan (@drugproblem) July 13, 2016
Me reading Calvin eviscerate Taylor right now: pic.twitter.com/bC9QN6TCVW

— Sam Stryker (@sbstryker) July 13, 2016
Flying in for the #TaylorSwiftIsOverParty pic.twitter.com/uJ5axYJcyQ

— Mike T (@majtague) July 13, 2016
"Last minute glam touch ups for the #TaylorSwiftIsOverParty! Hope I'm not late" pic.twitter.com/H2X02oDLcS

— Naé Жardash (@KutieNameKim) July 13, 2016
And even another one of Calvin's exes has shared a very brief thought on the situation.
YOU DELETED BUT I PRINTED!!!!!! @elliegoulding pic.twitter.com/1a5JAAt3Nm

— Iamilly Nation (@iamilly) July 13, 2016
Let's see how this all unfolds!