Calvin Harris' DJ Set Gets 80,000 People Dancing To Kick Off The #CapitalSTB
21 June 2014, 16:46 | Updated: 21 June 2014, 17:01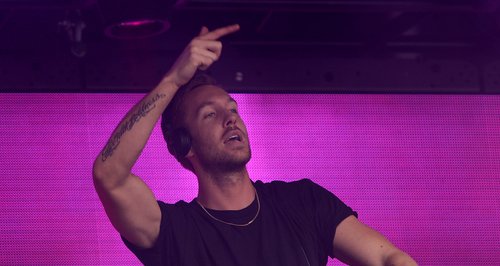 Calvin Harris opened the Capital Summertime Ball in style with his DJ set, getting the crowds at Wembley on their feet and in the party mood.
Who better to open Capital's Biggest, Ball…EVER than Mr Calvin Harris? The fitty behind the decks opened the show in spectacular style with an incredible DJ set that had 80,000 people on their feet.
Kicking off his set with the HUGE recent chart smash 'Under Control', a flood of confetti exploded onto the crowd to launch the party of the SUMMER in true Capital style... with a BANG!l
Calvin mashed up a series of dance floor bangers including 'Drinking From The Bottle' which got the #CapitalSTB crowd in the party mood - the sun was out and the shorts were on as the crowd worked up a sweat to the hottest DJ in town.
"I wanna see everybody's hands in the air right NOW!" Calvin bellowed to a MASSIVE reaction from the crowd. "If you're feeling good, make some noise!"
The incredible staging helped get EVERYONE in the mood to show off their best moves, the crowd were literally ALL jumping up in down in unison at one point as Calvin told them all to clap along.
"I wanna say thank you so much Wembley, my name is Calvin Harris! Have a fantastic day!" The suave DJ added, to close off his opening set.
Calvin was really excited to open Capital's biggest, ball… EVER:
Getting excited to open the #CapitalSTB tomorrow...I'm on at 3:30pm!

— Calvin Harris (@CalvinHarris) June 20, 2014
And ALL of the Scottish superstar DJ's fans were JUST as hyped for his set:
@CalvinHarris IM SO EXCITED TO SEE YOU OMG

— Alice Chloe (@isthatalice) June 20, 2014
@CalvinHarris it's gonna be mental!!

— Maria (@maria_slarmada) June 20, 2014
@CalvinHarris so awesome! everyone will love you lol have a great time

— odalissa (@odalissaxx) June 20, 2014
Just LOOK that crowd... they were LOVING life!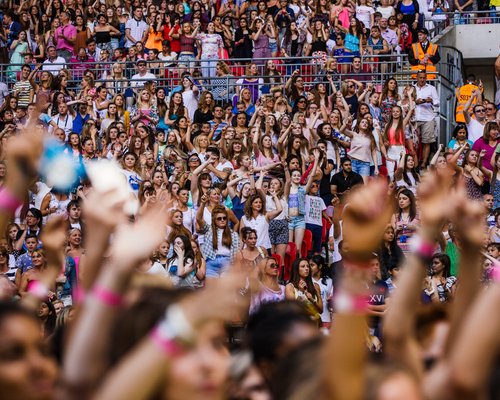 Calvin had NO problems getting the crowd up dancing for his #CapitalSTB set: