Calvin Harris Attacked With Drink During DJ Set In London?
23 April 2013, 11:59
The 'Bounce' star was said to have took the incident "in his stride" and continued on with his show.
Calvin Harris was apparently attacked during a DJ set in London this weekend after a reveller threw a drink on him.
The Sun reports that the 'We'll Be Coming Back' star was half an hour into his set when the incident occurred.
"Calvin took it all in his stride," a source told the publication. "He even joked that next time he DJs he'll wear waterproofs.
"The culprit was dealt with very quickly and 95 per cent of the clubbers didn't even notice."
It was also revealed how Calvin carried on with his show and performed for four hours.
"Calvin was a pro and carried on unphased and ended up DJing for extra time when a lot of lesser performers would have stormed off," added the insider.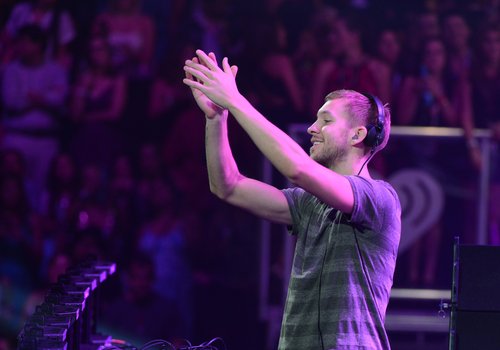 Meanwhile, the DJ recently unveiled the official music video for his latest single featuring Ellie Goudling 'I Need Your Love'.
The promo also sees the pair sharing romantic scenes throughout.