WATCH: Calvin Harris On Set For His Armani Ad... And See His MOST Liked Insta-Snap!
19 February 2015, 11:36
Emporio Armani - Behind the Scenes of 2015 Spring Summer Campaign ft. Calvin Harris
01:14
Phwoar, swoon, gasp etc. Calvin Harris gets THAT amazing bod out and now we have ACTUAL MOVING IMAGES from that shoot too.
Can you have too much of a good thing? NOPE. Especially when that good thing involves a LOT of Calvin Harris' nearly naked bod!
A behind-the-scenes video has been released from THAT Emporio Armani underwear advert shoot – and we've just about picked ourselves up off the floor after watching it.
Featuring Calvin in an array of hot poses – both clothed and in just his skimpies – the combination of his sultry smizes and his playful smiles off-camera has us feeling some kind of way.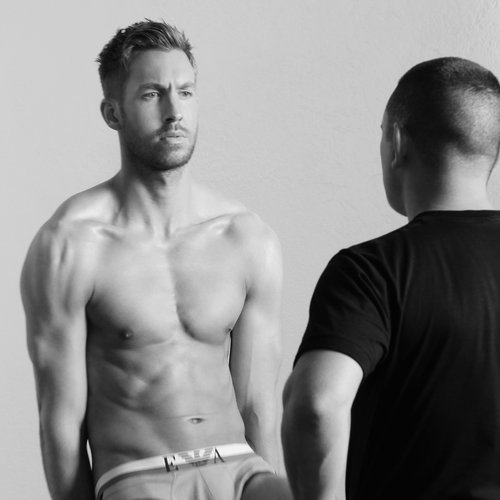 Picture: Boo Georg/ Armani
PLUS... it turns out that Calvin's Instagram post of his *ahem* amply packaged underwear shoot has become his most popular most EVER, with over 15,000 comments and over 115,000 likes! Not too shabby Calv!
There is LITERALLY NOTHING this boy wouldn't look great in – and we're using that as an excuse to go in for our 15th watch…
You May Also Like: