Calvin Harris Is Awkward AF On Stage After This Terrible Joke About Taylor Swift
8 August 2016, 11:22
Just when you thought the whole Calvin & Taylor drama was coming to an end...
The Taylor vs Calvin saga seemd to have come to a quiet end.
Hiddleswift have been attempting to stay out of the spotlight and Calvin has been seen partying with a few other women, including Tinashe who he's rumoured to now be dating.
But it appears that people haven't quite forgotten about their ill-fated relationship yet.
Whilst receiving a Caesars Palace Icon Award award at a cermony in Las Vegas, the Scottish DJ was joined on stage by comedian, presenter and America's Got Talent judge Howie Mendel and the Canadian couldn't resist getting in a joke about Calvin's relationship with Taylor.
As the video below shows, Mandel compliments Calvin on his suit, before quickly adding, "Who's your tailor? See what I did there?"
But Calvin's reaction is just so awkward as everyone looks to see how he's going to react to what was a pretty terrible joke.
It can't be easy getting called out in front of a whole audience but Calvin's response of "Ahhh - you had that prepared. You had that one ready" was just painful.
We feel for ya Calvin!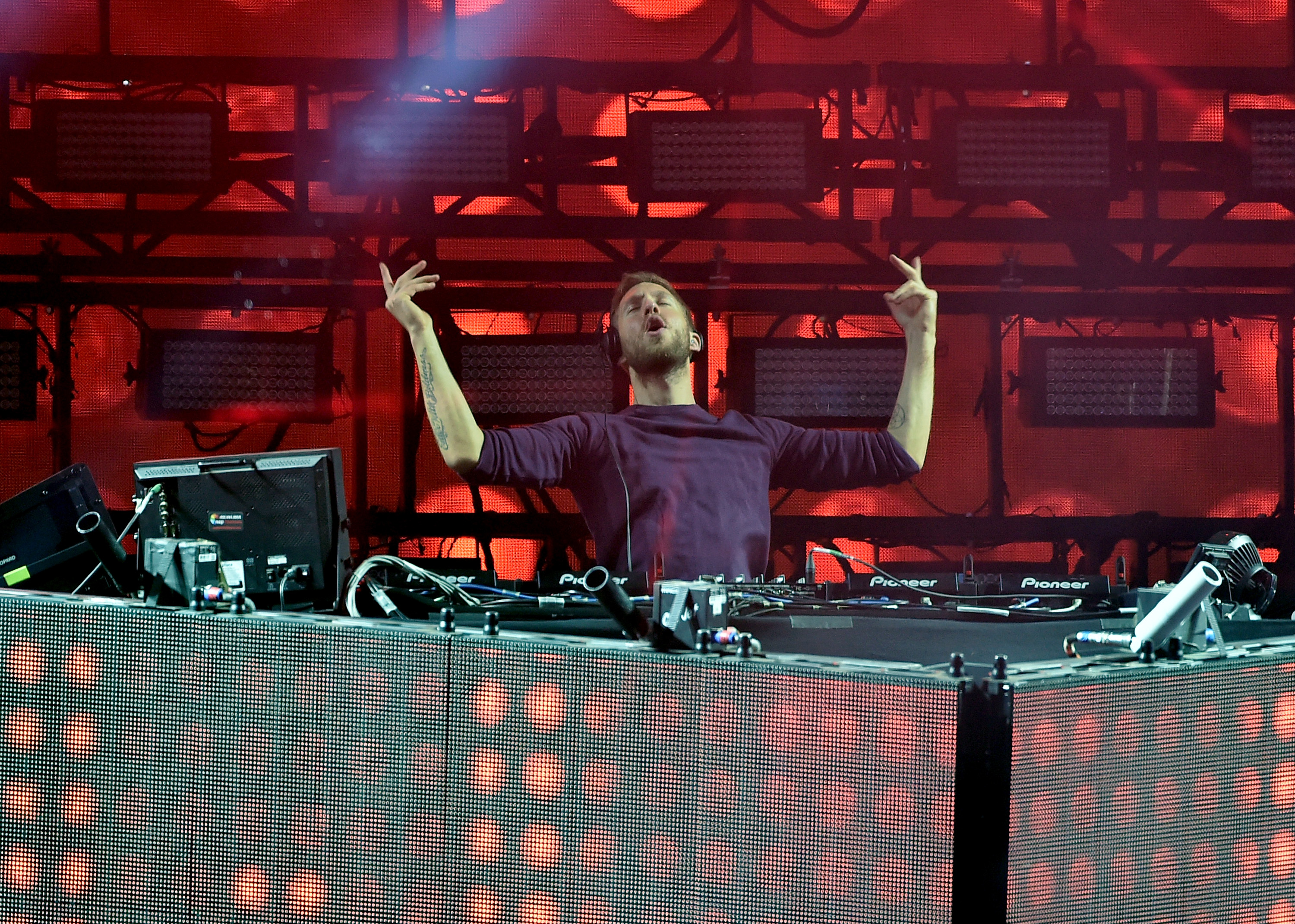 He managed to change the subject pretty sharply by telling a joke of his own as he asked the onlooking audience to put their hands in the air, before adding "that's the sort of thing I would say in the club, but I'm joking."
Calvin has since tweeted his delight at meeting Tony Bennett at the ceremony...
An honor to meet a living legend!!! pic.twitter.com/TvK9fKu4Io

— Calvin Harris (@CalvinHarris) August 7, 2016
Plus he also shared this snap on his Instagram showing himself and Mandel on stage together...
So it seems that he's not too bothered about the whole Taylor dig and he's even managed to gain himself some positive attention by posting a shirtless Snapchat which has definitely caught the imagination of fans.
I love @CalvinHarris snapchat, he said to look at his view and I thought I was already looking at it tbh pic.twitter.com/sIyKM1OIQR

— Sleepy.time.gal. (@Emma92uk) August 7, 2016
@CalvinHarris on snapchat makes my day!

— Aimee (@AimeeWakenshaw) August 8, 2016
When you had a terrible day you just have to check @CalvinHarris his Snapchat. It'll make everything better! <3

— Sanne Angie (@SanneAngie) August 7, 2016
Not a bad way to make you forget about everything else eh!
You may also like...