WATCH: Flight Attendants Dance To 'Uptown Funk' To Entertain Their Passengers!
10 March 2015, 15:01 | Updated: 10 March 2015, 15:06
This lady's got some SERIOUS moves! That's one way to get everyone in the mood for a holiday!
Next time we take a flight somewhere this NEEDS to happen or we'll be seriously disappointed… an impromptu dance routine to 'Uptown Funk' by the flight attendants!
The lucky passengers on a WestJet flight were entertained before jetting off to their destinations by an air hostess busting a move to Mark Ronson and Bruno Mars' Vodafone Big Top 40 hit track.
The video emerged this week and makes us so happy it's not even true. Hit play on the video above if you need cheering up!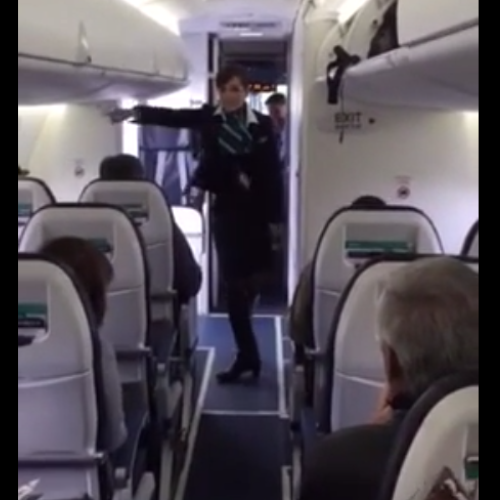 You may also like...