Bruno Mars Gets Fans Dancing With Interactive New 'Treasure' Video
23 July 2013, 14:03
The 'Locked Out Of Heaven' star has launched a website specifically for uploads of individuals dancing along to the hit single.
Bruno Mars has launched a new interactive video to accompany his new single 'Treasure'.
The 'Locked Out Of Heaven' singer has previously debuted the official promo for the track but has now got fans involved with the latest effort.
The star lets fans get involved by asking them to hashtag their Instagram videos with #TreasureDance.
When the play button is clicked, the real promo will play with clips that fans sent in intermittently appearing.
It's all presented in the style of an old television site with just a couple of buttons.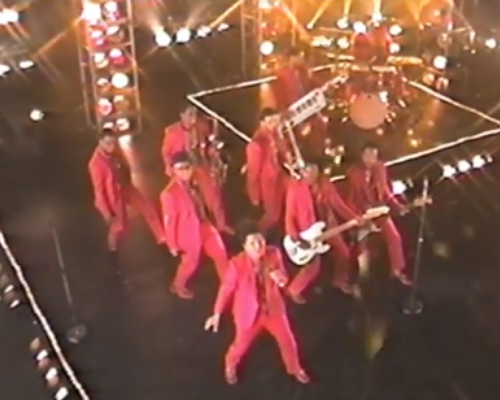 Kanye West also chose this week to launch his new interactive video for 'Black Skinhead' as he lets fans slow things down and take their own stills of the promo.
Meanwhile, Bruno is currently on the road with his 'Moonshine Jungle' world tour.