Bruno Mars: 16 Reasons We Love The Super Bowl 2014 Star
30 January 2014, 09:33 | Updated: 27 March 2017, 16:31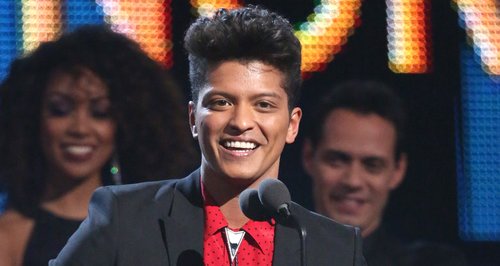 Bruno takes the highly coveted halftime performance spot at the US Super Bowl this weekend, so to celebrate the HUGE event, check out these 16 reasons the world can't get enough of the 'Treasure' star...
This Sunday (2nd February) will be Bruno Mars' night to shine when he hits the stage for the halftime performance of the US Super Bowl 2014, with millions watching from around the globe.
But before the 'Grenade' star wows the world with what is sure to be a jaw-dropping performance, check out these 16 reasons why we all can't seem to get enough of the loveable Mr. Mars!
1). He manages to pull this risky look off and make it look SO damned good!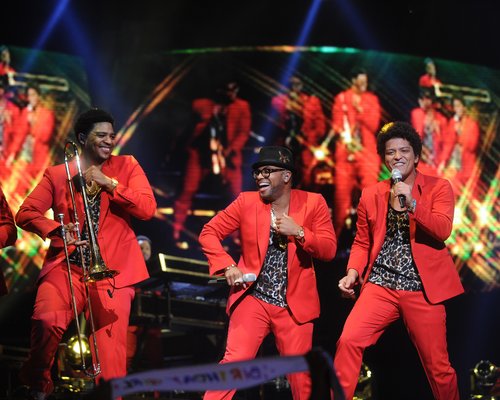 2). He's always the coolest person in the room… even when stood next to Sting and Rihanna!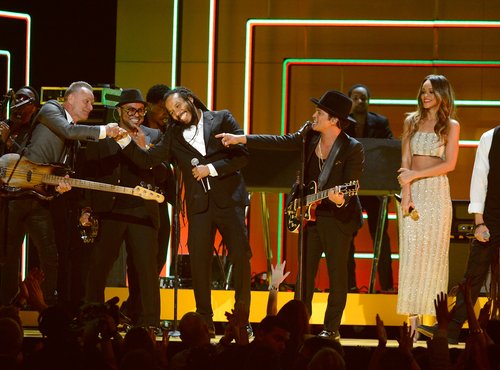 3). He's had the kiss of approval from the sweetest woman in pop... Taylor Swift!
4). He's a VERY funny chap!
Backstage workin out with my personal trainer. #LetsGo pic.twitter.com/1jt23uCmwi

— Bruno Mars (@BrunoMars) November 16, 2013
5). He used to look like this... *Cue collective "awww"*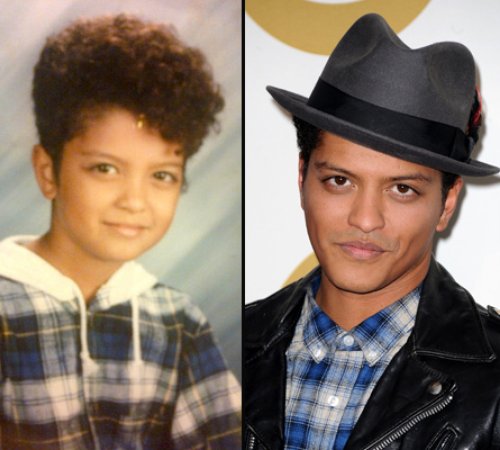 6). He'll do ANYTHING for love... even push a piano up a hill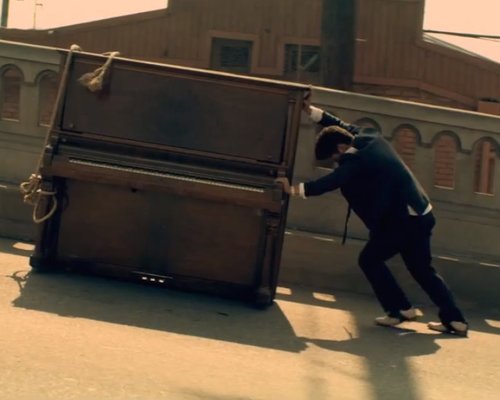 7. Errr... can we say "Welcome to the gun show"?
8). The Brits love him too... see Bruno's pals Ellie and Ed for reference: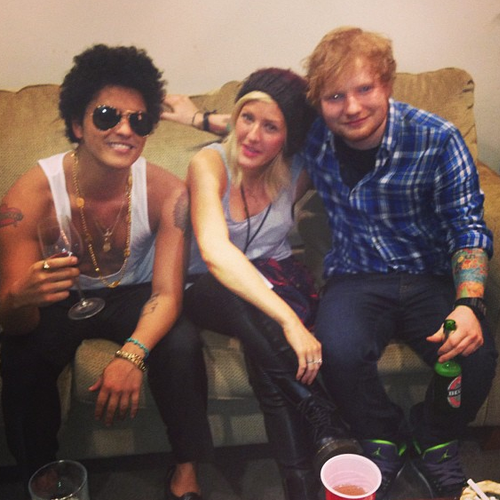 9). He gave us the ULTIMATE pop party track in 'Locked Out Of Heaven':
[[ This video has been removed ]]
10). His fans mean more to him than ANY award ever could:
There's no award that could give me what you have already given me. I love y'all! #HooligansForever

— Bruno Mars (@BrunoMars) January 26, 2014
11). Did we mention he used to be an ELVIS PRESLEY IMPERSONATOR! #SeriouslyCool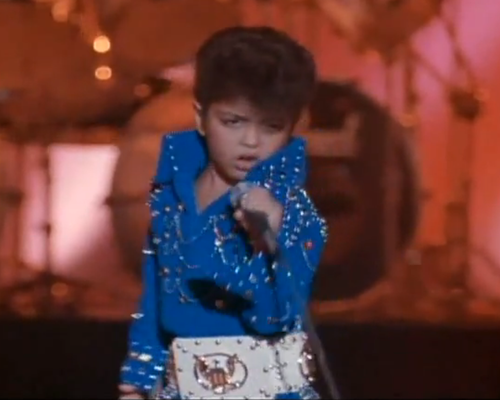 12). Bruno even ALMOST manages to beat his pet dog Geronimo in the cuteness stakes...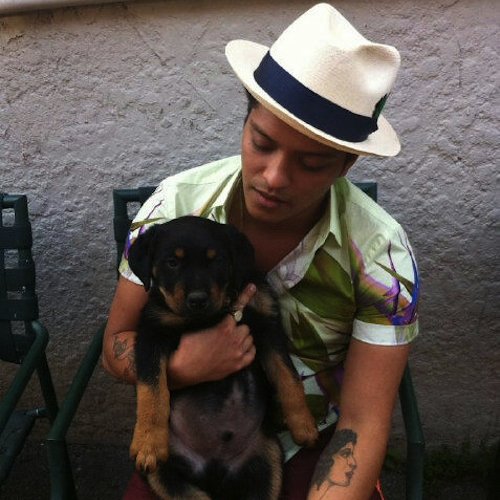 13). He has some interesting friends...
14). Plus he's... ahem... not shy!
15). The man has some SERIOUS moves when he gets out on that stage...
16). Plus there's also this little thing called the FRIGGIN' SUPER BOWL that he's playing on Sunday 2nd Feb!