Britney Spears On 'Work Bitch' Music Video: "A Lot Of Sex Goes Into What I Do"
4 October 2013, 11:33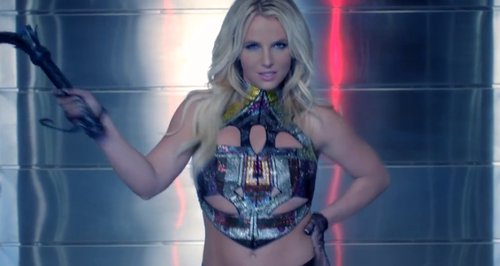 The 'Scream & Shout' singer also reveals she cut out half of the music video for her childrens' sake.
Britney Spears has admitted that although "a lot of sex" goes into her music and music videos she wants to take her style back to a time when the focus was more on fun outfits and dance routines.
The 'Criminal' star launched her music video for new single 'Work Bitch' this week, and says the video is mostly about her dance routines throughout the promo.
"A lot of sex goes into what I do, but sometimes I would like to bring it back to the old days when there was like one outfit through the whole video, and you're dancing through the whole video and there's like not that much sex stuff going on," Britney told US radio show The TJ Show this week. "It's about the dance and it's about being old school.
"It's like keeping it real and just making it about the dance," she explained. 'I'd love to do a video like that."
The 'Scream & Shout' singer also revealed that she and the director cut a lot of risqué material out of the new 'Work Bitch' video to make it more family friendly.
"I cut out half the video because I am a mother and because, you know, I have children, and it's just hard to play sexy mum while you're being a pop star as well," she explained. "I just have to be true to myself."
Britney Spears releases new song 'Work Bitch' on 3rd November with her eighth studio album following on 3rd December.