New Sexy & Mysterious Videos From Britney Spears Will Leave You Screaming For An Inhaler
26 January 2016, 09:23 | Updated: 26 January 2016, 09:41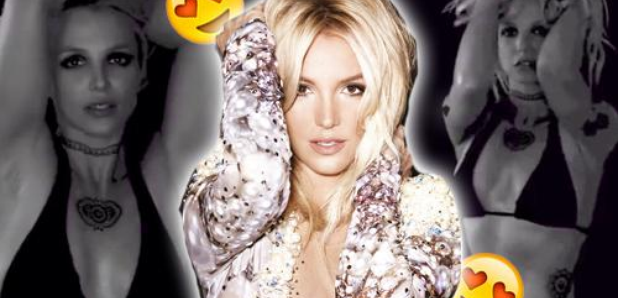 Britney's Back B*tches.
You may well need to check your pulse after watching these new videos from Britney because she's never looked so damn GOOD.
The "Toxic" star hasn't posted them with a caption but tbh, that's not really important right now.
Just feast your eyes on these bad boys.
Proving once again, she is the original Queen Of Pop, right?
So what do they mean?!
Well, to start with, they're flawless.
these Instagram videos of Britney are just soooo perfect. i can't even .. #BritneyIsBackParty #BritneyArmy pic.twitter.com/JV7td0oEvv

— Joshua Anthony (@Joshneyy) January 25, 2016
And they're Holy.
Britney's Instagram is a blessing. @britneyspears

— y o a v (@yoavtweets) January 26, 2016
Someone actually commented requesting for breathing assistance.

Are we seeing the rise of Britney in 2016?
Arise Britney's new era pic.twitter.com/HshsJbleHy

— pillow talk hoe☁️ (@RauhlinBiebah) January 26, 2016
Either way, everyone else should be worried.
beyonce calling her manager to figure out what to do after she saw these videos of britney on instagram pic.twitter.com/7mQ81DtXRK

— Joshua Anthony (@Joshneyy) January 26, 2016
2016 is already way too much.
Gaga is coming Britney is coming Rihanna is coming Drake is coming Zayn is coming pic.twitter.com/BcMtzSep23

— Jasmine (@7Jasminn) January 26, 2016

You May Also Like...