Britney Spears To Release Sia Penned 'Perfume' As Follow-Up To 'Work Bitch'?
23 October 2013, 11:06 | Updated: 23 October 2013, 11:32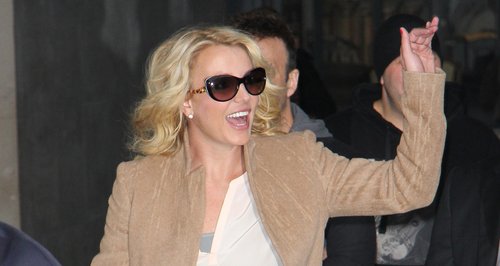 The 'Criminal' star is allegedly planning to release a down-tempo track as her second album single.
Britney Spears is reportedly set to slow things down for her next single and release a song called 'Perfume' written by Sia.
The US star launched 'Work Bitch' recently as the lead single from new album 'Britney Jean', but her record label boss says they want to change up the pace with the record's second release.
"We're feeling really good about the Britney album," RCA boss Peter Edge revealed to Billboard. "There's a song we feel fairly strong will be the second single called 'Perfume'.
"It was written by Sia and could be a big career song," he teased. "It's more of a downtempo song but people are amazed at the quality of her vocals on it.
"She sings it beautifully and it has a real sincerity to it," Peter added. "And it's outstanding."
Earlier this week Britney was pictured out at rehearsals in Los Angeles for her upcoming Las Vegas residency Britney: Piece Of Me, which launches on 27th December.
Britney Spears releases new album 'Britney Jean' on 2nd December.