Britney Spears Just Released New Track 'Make Me' With G Eazy And It's AMAZING
15 July 2016, 10:04 | Updated: 15 July 2016, 10:18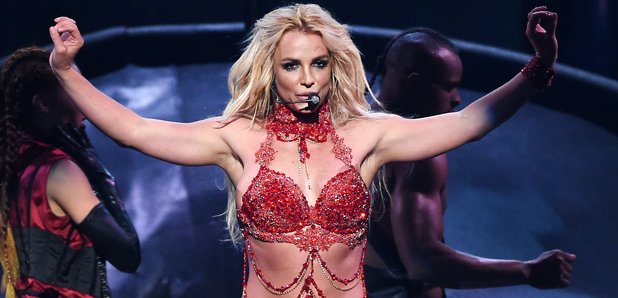 We've been waiting for sooo long but new music is finally here!
To say we're a bit excited is an understatement, but this new tune from Britney is SERIOUSLY catchy.
Brit has joined forces with Californian rapper G Eazy on her new song 'Make Me' and it's all kinds of great.
#MakeMe featuring @G_Eazy now on @AppleMusic https://t.co/cGuJ0NQCPy pic.twitter.com/YYDWlW0vdH

— Britney Spears (@britneyspears) July 15, 2016
The track is set to appear on Britney's ninth studio album, which doesn't have an official name as yet. Having also teased another new track 'Private Show' earlier this week, this album is shaping up to be really exciting.
Ooh look who I found... @G_Eazy pic.twitter.com/4Xuk7x35wY

— Britney Spears (@britneyspears) June 2, 2016
Talking to E earlier this year, she revealed that the album would be "a little melodic, a little more not so poppy. It's kind of chill. Very chill."
From what we've seen so far, it appears that Britney is back to her very best and we can't wait for even more music to be released in the near future.
Social media was lit with everyone talking about the return of the 'Toxic' star.
All I know is Britney Spears is BACK pic.twitter.com/3vfa2TYOAn

— Cody (@codyspearz) July 15, 2016
Everything I was hoping for Welcome back @britneyspears #MakeMe pic.twitter.com/RLsHxm3Id2

— Ryan Love (@RyanJL) July 15, 2016
Britney Spears is #1 on iTunes 20 years into her career. She still does THAT.

— MATHIAS (@britneyspeans) July 15, 2016
@britneyspears MAKE ME IS SO GOOD YOU SOUND FANTASTIC AND THE STYLE OF THE SONG IS DIFFERENT FOR YOU BUT IT WORKS SO WELL IM SO HAPPY

— Ricky Dillon (@RickyPDillon) July 15, 2016
And even G Eazy was sharing his love and respect for Britney online.
Thank you @britneyspears for the opportunity #MakeMe available now https://t.co/JwYzz7oyhn

— G-Eazy (@G_Eazy) July 15, 2016
Beautiful.
You can download 'Make Me' on iTunes here.
You may also like...